Jefferson Vineyards Wine Blog
---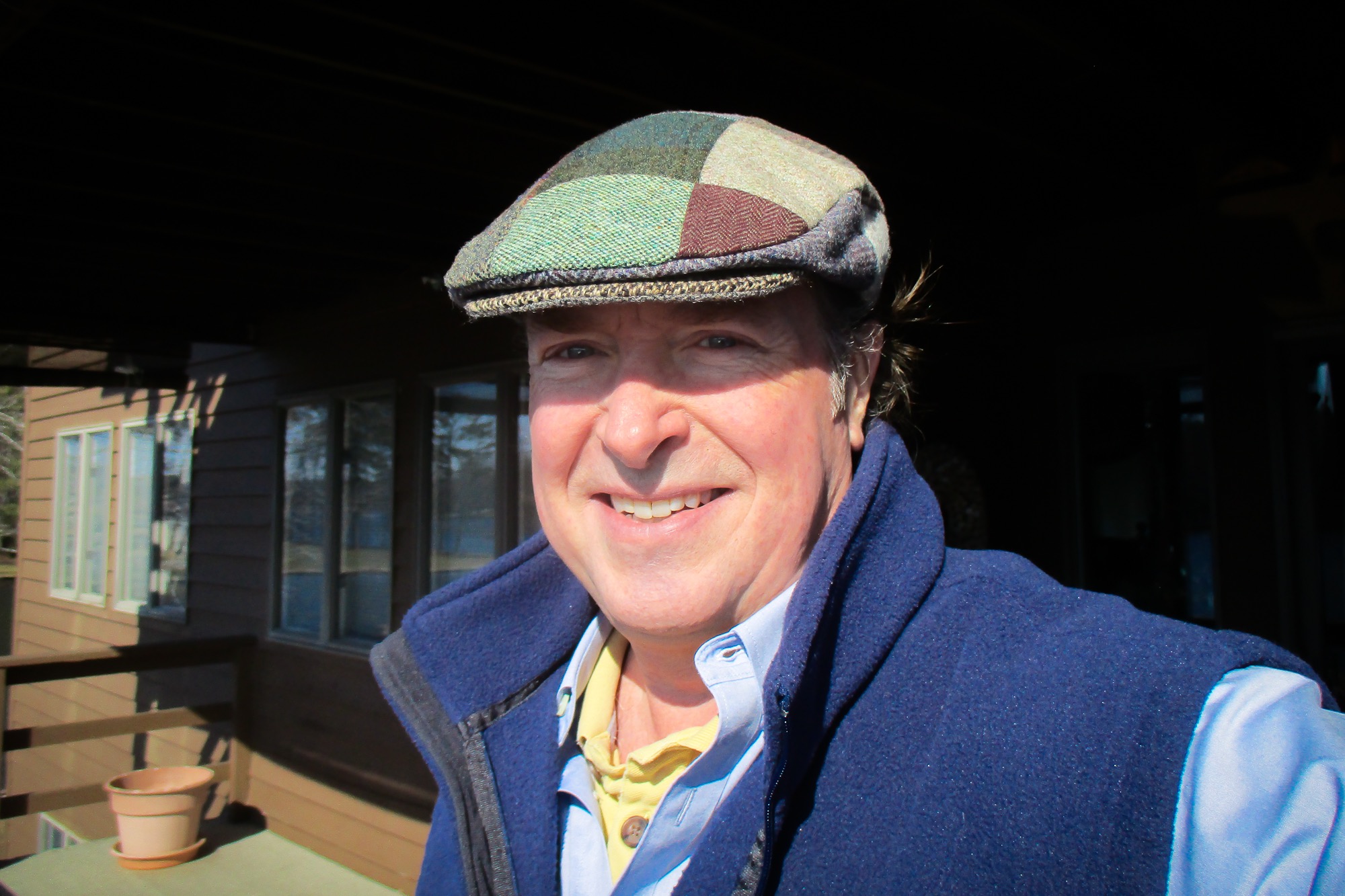 "Jefferson Vineyards has been a big part of my life for over 20 years. I have seen many changes and enjoy seeing how each wine changes from vintage to vintage. One of my favorite Virginia reds has been Petit Verdot, which Jefferson Vineyards has been producing for many years now. It is a red that I like to sip on alone or with some hearty foods. After opening Petit Verdot for a while, it softens and the rich dark fruit flavors are revealed. Recently, I opened a 2017 vintage and had it with some full-flavored cheese, it was a great pairing."
- Rodger Patzig, Tasting Room Ambassador
To celebrate our 40th Anniversary and enjoy our Limited February Release, click here.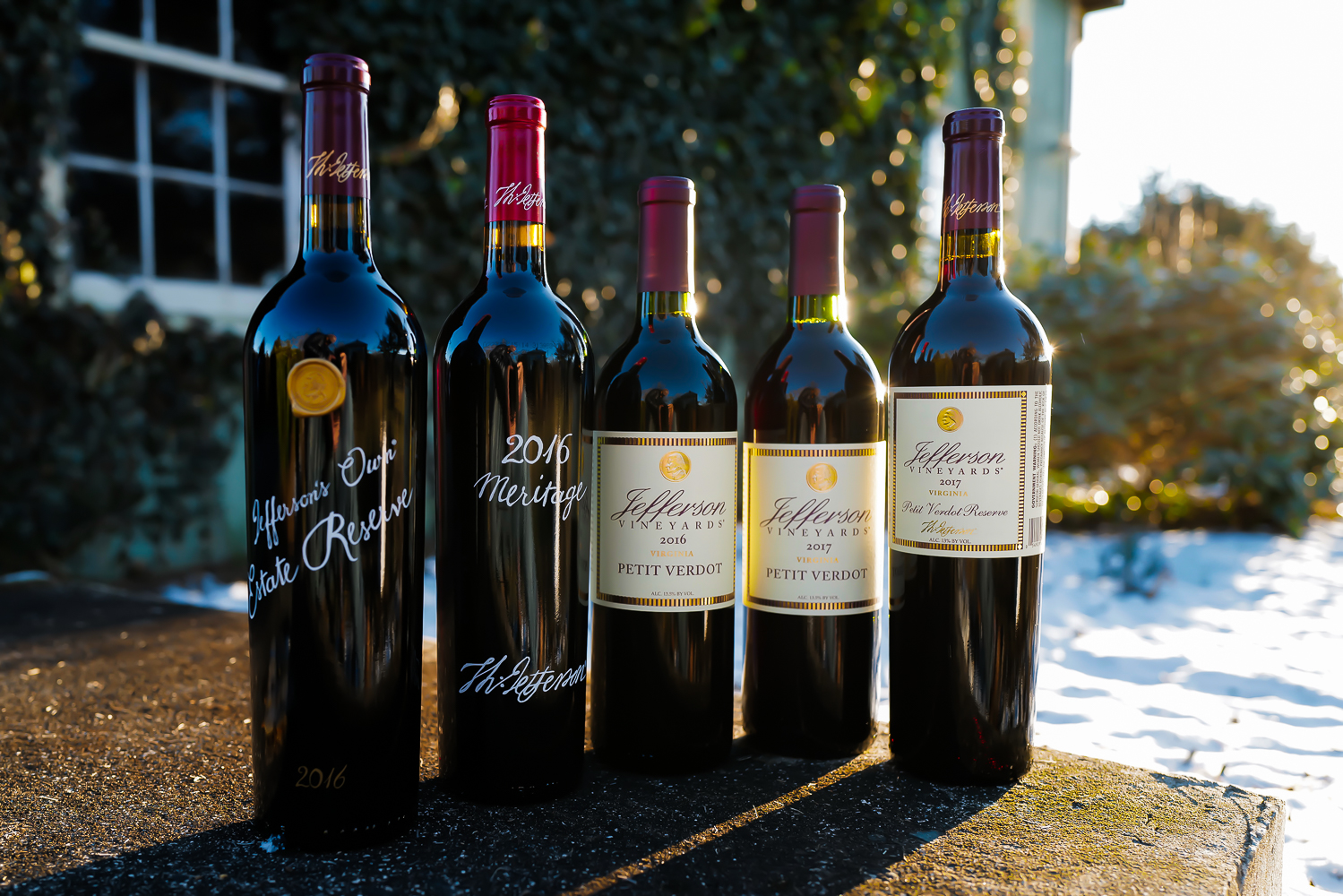 February, the last full month of winter. We face a mere handful of weeks until we can at last trust that the sun will shine. As we at Jefferson Vineyards approach our anniversary in the spring, there seems a no better time to move slowly, honey slow, and delight in the joys of these past forty years.
Valentine's Day in particular seems the day to celebrate all that we love. We of course will be celebrating our wines. Though there have been trials and tribulations over the years, none could undermine the beauty of watching our wines develop, the richness of each nuance unfolding in the glass. To savor this special time, we're filling our glasses with a bold and intricate red - Petit Verdot.
Now a darling of Virginia, Petit Verdot was known first as a blending grape from Bordeaux. We've loved this varietal from our beginning, grafting it as early as 1984 and bottling it in 2001 - making us one of the first in Virginia to do so.
If Viognier is the star of our white wines, Petit Verdot is our headlining red. To this day, you'll recognize Petit Verdot as a principal part of our portfolio. With it, we produce three wines: an Estate Reserve, a single varietal, and a reserve single varietal. Our Estate Reserve is not always made singularly from Petit Verdot, but when our estate's Petit Verdot fruit is undeniably perfect we cannot help but make an Estate Reserve to treasure this complex red. Our Meritage wines too manifest our adoration. Petit Verdot plays a uniquely prominent role in our Meritage program, frequently comprising the largest percentage of the blend, a blend distinct to Jefferson Vineyards.
Petit Verdot bursts with red fruit and offers a bright, balanced palate. Each iteration gives way to unique delicacies, the gems of which we've curated in our February Limited Release. Our 2017 vintage opens with caramel aromas that lead to blackberry and coffee flavors. The 2017 Petit Verdot Reserve is vibrant and oak-driven, offering plum and raisin flavors before finishing with tart cherry notes. Even our 2016 Estate Reserve (100% Petit Verdot), is distinct in its powerful spice and fig bouquet, plum on the palate, and notes of cedar in the finish.
Bold and tannic, Petit Verdot pairs equally well with red meats as it does with chocolate sweets. Should you find yourself searching for something more to savor in this final winter push, explore an iteration of Petit Verdot in our February Limited Release and delight in its details. Or perhaps you wish instead to relish in the process of taking your sweet time. For you, we've collected a decadent chocolate recipe from our beloved associate, Grandma Bond.
This February, we suggest you move slowly, make something, celebrating something, and savor something special.
Grandma Bond's Frosted Petit Verdot Brownies
For the Brownies
1 cup flour

2/3 cup unsweetened high-grade organic cocoa powder

1/2 tsp baking powder

1/2 tsp salt

3/4 cup unsalted butter melted

1/4 cup Jefferson Vineyards Petit Verdot

1 1/2 cup sugar

3 eggs at room temperature
For the Frosting (Optional)
1 cup unsalted butter, softened

3 1/2 - 4 cups powdered sugar

1/2 cup dry red wine

2 Tbs granulated sugar
Instructions for the Brownies
Preheat the oven to 350°F. Spray a 9-inch baking pan with nonstick cooking spray.

In a medium bowl, which together flour, cocoa powder, baking powder, and salt.

Melt the butter in a medium bowl in the microwave for 30-second increments until the butter is fully melted. Whisk in sugar and Petit Verdot. Whisk in the eggs, one at a time.

Fold the dry ingredients into the wet ingredients until fully mixed. Pour batter into the previously prepared pan. Bake for 25 - 30 minutes or until a toothpick can be inserted in the center of the brownies and come out dry with only a few crumbs.

Allow brownies to cool completely.
Instructions for the Frosting
Add the dry red wine and sugar to a small saucepan, stirring until the sugar is completely dissolved.

Bring the mixture to a simmer, stirring occasionally. Continue simmering until reduced and is a syrup, thick enough to coat the back of a spoon. (You'll know its ready when stirring starts to form fleeting lines in the mixture, showing the bottom of the pan)

Remove the skillet from heat; it should yield several tablespoons of syrup.

With a standing mixer, cream together the powdered sugar and butter until whipped and fluffy. Set to a lower mixing speed and slowly pour in the red wine syrup, mixing until evenly combined.

Fit your desired tip onto a piping bag and scoop the frosting in. You can also use a plastic baggy with one of the corners cut off.

Generously frost each of the brownies. Serve and enjoy!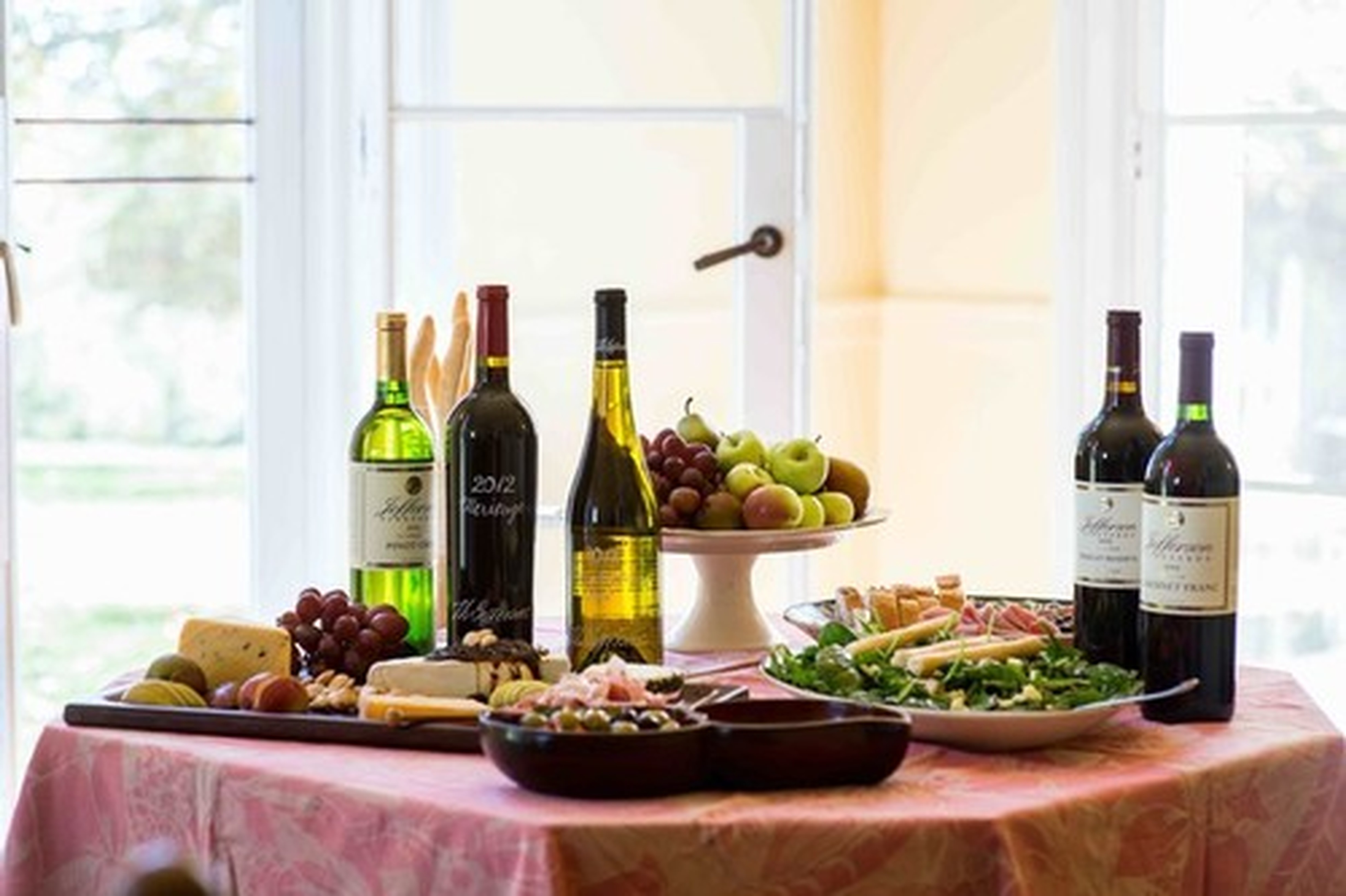 Perhaps this Thanksgiving your family's, generations old, sworn secret, sweet potato pie recipe will again grace the table. Perhaps this is the year to break from tradition, embarking on a culinary exploration into an untested recipe, or dare I say it, the year you make ham - not turkey. This holiday season may be unlike any other, but it need not keep us from enjoying good food and great wine as we take a day to be thankful.
For a Classic Thanksgiving
Golden brown turkey, roasted fall vegetables, gravy, stuffing - the plethora of flavors in a traditional Thanksgiving meal can make wine pairings tricky. Yet, this complexity creates room for experimentation. You might pair different wines for different courses. For instance, our Riesling 2019 with lavender, clove, and coriander on the nose and a vibrant acidic finish would pair beautifully with a light first course or could be served as an aperitif. This could be followed by a softer medium-bodied red, like our Cabernet Franc 2019, characterized by its dark cherry and vanilla aromas, dark fruit on the palate, and a balanced acidity.
Our Chardonnay Reserve 2018, which received a Silver Award from the 2020 Virginia Governor's Cup, has rich oak and vanilla notes greeted with green apple and pear flavors and a balanced, elegant finish. This pairs well with light meats, like Turkey, and roasted vegetables making it an equally fine choice to accompany a classic Thanksgiving meal. For those who prefer less oaky Chardonnays on Thanksgiving, our stainless steel aged Chardonnay 2018, offers a lively and expressive palate with citrus fruit on the nose, and a bright acidic finish that pairs nicely with oyster dressing.
For a Fried Turkey
Those who choose to stay true to the turkey tradition but opt to fry versus roast may too want to veer from the above wine pairings. The flavors offered by the frying process are best balanced against a rose wine. Our Semi-Sweet Rose 2018 bursts with ripe cherry and berry flavors and finishes semi-sweet, per the name, with a hint of tannin and would set wonderfully against the salt and juiciness of your fried bird. The drier Rose 2018, with fresh strawberries on the nose, a bright and refreshing palate, and a dry finish would also cut the salt and fat of a fried turkey.
For a Turkey-less Thanksgiving
Though most enjoy turkey on Thanksgiving, many choose otherwise. What wine you open will ultimately depend on what meat you serve. If ham is your preference, either the floral aromas and smooth finish of the Cabernet Franc 2019 or the bright acidity of our Chardonnay 2018 will compliment your main course. If you prefer to serve lamb or a rich beef cuts, try the Meritage 2018; a Bordeaux-style blend with aromas of oak, cedar and vanilla, a smooth palate integrated with bright fruits, and a creamy finish.
For a Meatless Thanksgiving and Vegetable Fanatics
Roasted root vegetables are best offset by our Vin Rouge 2018, a light-bodied and fruit-forward red with soft tannins and a velvety finish. This wine works especially well with sweet potato-based dishes, be they roasted, pureed, or casseroled. If you like your veggies green, roasted asparagus, and a host of sauteed greens pair wonderfully with both the Riesling 2019 and Chardonnay 2018 as these wines add a touch of citrus to the dish.
As you choose between the solace of a tried and tested menu or venture beyond tradition, said simply - there is a wine for that.