November 18, 2020 | Wine & Food Pairings | Anabelle Nuelle
A Wine For Every Thanksgiving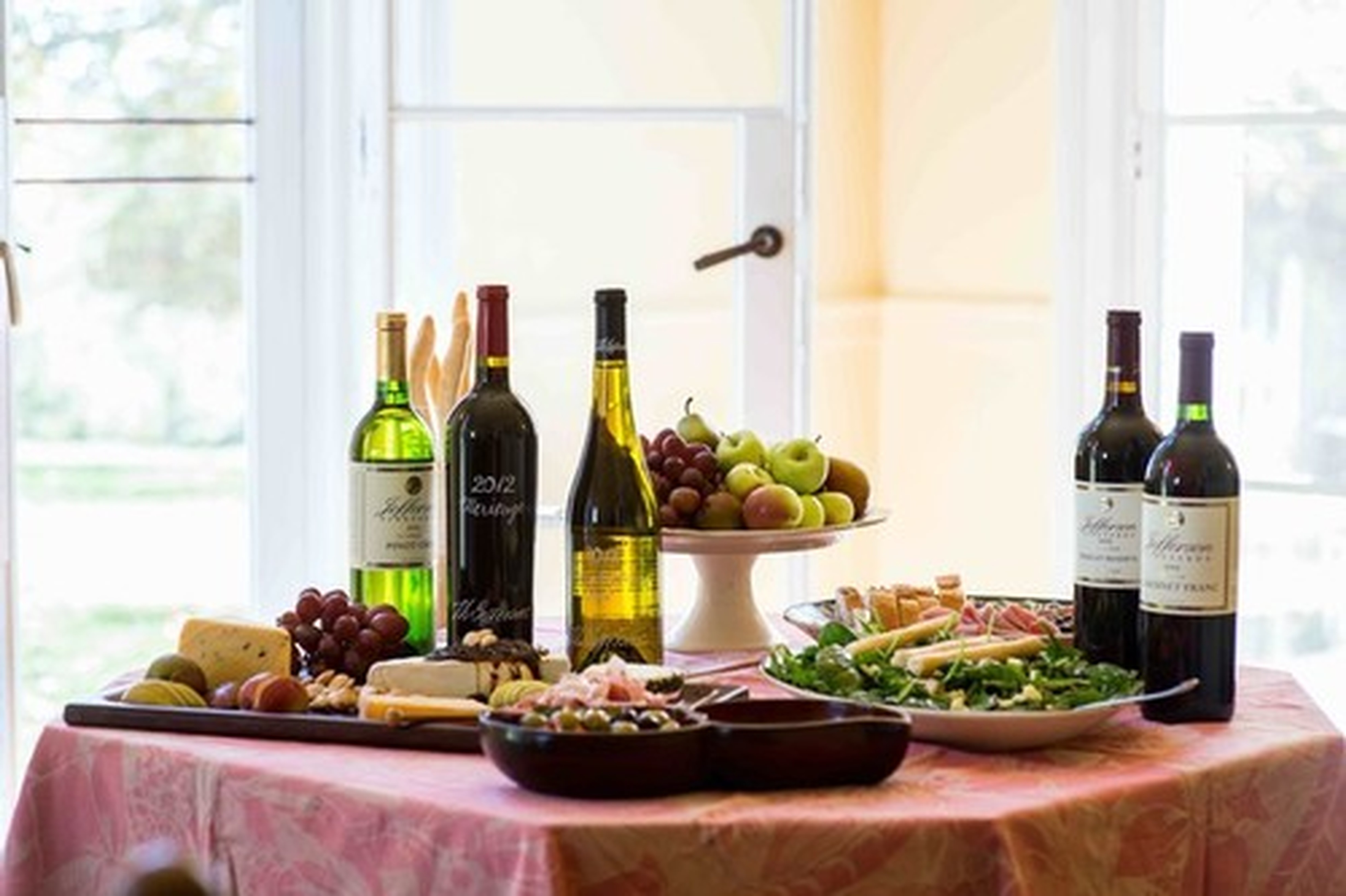 Perhaps this Thanksgiving your family's, generations old, sworn secret, sweet potato pie recipe will again grace the table. Perhaps this is the year to break from tradition, embarking on a culinary exploration into an untested recipe, or dare I say it, the year you make ham - not turkey. This holiday season may be unlike any other, but it need not keep us from enjoying good food and great wine as we take a day to be thankful.
For a Classic Thanksgiving
Golden brown turkey, roasted fall vegetables, gravy, stuffing - the plethora of flavors in a traditional Thanksgiving meal can make wine pairings tricky. Yet, this complexity creates room for experimentation. You might pair different wines for different courses. For instance, our Riesling 2019 with lavender, clove, and coriander on the nose and a vibrant acidic finish would pair beautifully with a light first course or could be served as an aperitif. This could be followed by a softer medium-bodied red, like our Cabernet Franc 2019, characterized by its dark cherry and vanilla aromas, dark fruit on the palate, and a balanced acidity.
Our Chardonnay Reserve 2018, which received a Silver Award from the 2020 Virginia Governor's Cup, has rich oak and vanilla notes greeted with green apple and pear flavors and a balanced, elegant finish. This pairs well with light meats, like Turkey, and roasted vegetables making it an equally fine choice to accompany a classic Thanksgiving meal. For those who prefer less oaky Chardonnays on Thanksgiving, our stainless steel aged Chardonnay 2018, offers a lively and expressive palate with citrus fruit on the nose, and a bright acidic finish that pairs nicely with oyster dressing.
For a Fried Turkey
Those who choose to stay true to the turkey tradition but opt to fry versus roast may too want to veer from the above wine pairings. The flavors offered by the frying process are best balanced against a rose wine. Our Semi-Sweet Rose 2018 bursts with ripe cherry and berry flavors and finishes semi-sweet, per the name, with a hint of tannin and would set wonderfully against the salt and juiciness of your fried bird. The drier Rose 2018, with fresh strawberries on the nose, a bright and refreshing palate, and a dry finish would also cut the salt and fat of a fried turkey.
For a Turkey-less Thanksgiving
Though most enjoy turkey on Thanksgiving, many choose otherwise. What wine you open will ultimately depend on what meat you serve. If ham is your preference, either the floral aromas and smooth finish of the Cabernet Franc 2019 or the bright acidity of our Chardonnay 2018 will compliment your main course. If you prefer to serve lamb or a rich beef cuts, try the Meritage 2018; a Bordeaux-style blend with aromas of oak, cedar and vanilla, a smooth palate integrated with bright fruits, and a creamy finish.
For a Meatless Thanksgiving and Vegetable Fanatics
Roasted root vegetables are best offset by our Vin Rouge 2018, a light-bodied and fruit-forward red with soft tannins and a velvety finish. This wine works especially well with sweet potato-based dishes, be they roasted, pureed, or casseroled. If you like your veggies green, roasted asparagus, and a host of sauteed greens pair wonderfully with both the Riesling 2019 and Chardonnay 2018 as these wines add a touch of citrus to the dish.
As you choose between the solace of a tried and tested menu or venture beyond tradition, said simply - there is a wine for that.
Comments
Commenting has been turned off.