History
Realizing Jefferson's Dream
Thomas Jefferson and Philip Mazzei chose the very same site when they grew grapes here almost 250 years ago. Back then, our estate was the site of Virginia's first wine company. With our present operation, we have bridged the origins of winemaking by introducing quality modern viticulture and winemaking practices to Virginia, helping realize Jefferson's dream.
Early Years
1773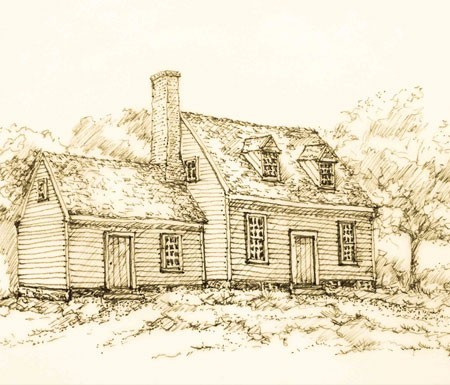 Convinced by Benjamin Franklin and under the sponsorship of Thomas Jefferson's merchant friend Thomas Adams, on September 2nd, 1773 an Italian viticulturist from Tuscany named Filippo Mazzei (or Philip Mazzei) set off to Virginia with European vines. Mazzei was headed to Augusta County, where the Virginia Legislature had promised him land. En route, Mazzei and Adams stopped at Monticello, where Thomas Jefferson convinced Mazzei to become his neighbor and gave Mazzei 193 acres south of Monticello - part of our present day land. The following year Mazzei purchased an additional 281 acre tract of land from Edward Carter. Mazzei built himself a house which he called Colle, and put his men to work clearing the land and planting vines.
1774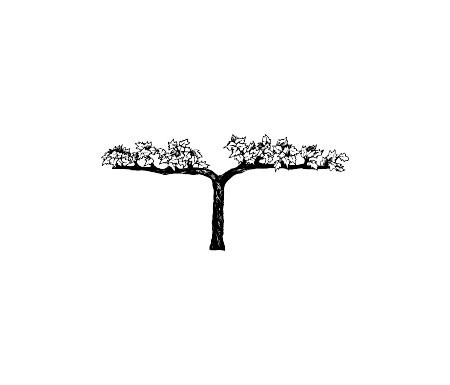 Thomas Jefferson encouraged Philip Mazzei to form a Virginia Wine Company. The company had 38 shareholders including many prominent Colonists such as Jefferson and George Washington. A subscription of 2,000 pounds sterling was obtained for the"purpose of raising and making wine, oil, agruminous plants and silk." Although a severe frost ruined many of the vines in 1774, years later Mazzei produced two barrels of wine from six varieties of wild grapes. In a letter to George Washington Mazzei wrote that he found Virginia soil and climate to be superior to that of Italy; "In my opinion, when the country is populated in proportion to its extent, the best wine in the world will be made here… I do not believe that nature is so favorable to growing vines in any country as this."
1776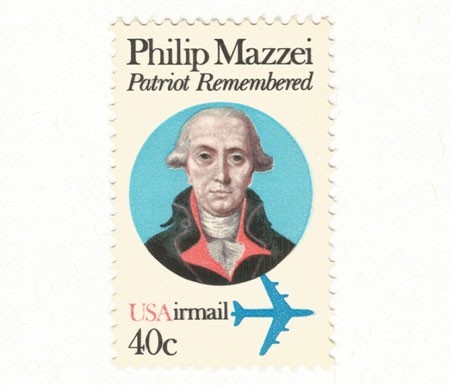 With the onset of the American Revolution, Mazzei enlisted as a Private and became engaged with national affairs. When the British landed troops at Hampton Mazzei was part of the Independent Company of Albemarle. Both Mazzei and Jefferson shared an interest in political ideas. Jefferson gave Mazzei a draft copy of the Declaration of Independence. An excerpt of Mazzei's "Instructions of the Freeholders of Albemarle County to their Delegates in Convention" was used by Jefferson in his attempt to institute a new state constitution. Mazzei also signed a petition for Jefferson's Committee on Religion to abolish spiritual tyranny. In 1994, the United States Congress recognized Mazzei's contributions to this nation and to our Declaration of Independence. A 1994 congressional resolution stated: "Whereas the phrase in the Declaration of independence "All men are created equal" was suggested by Italian patriot and immigrant Philip Mazzei.
1778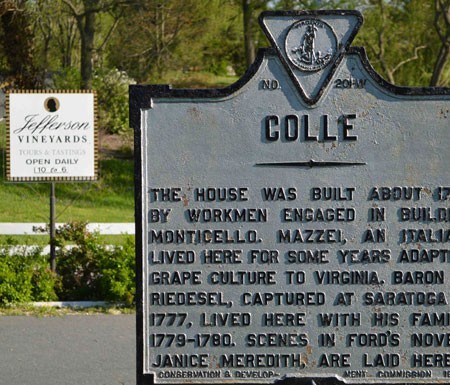 In 1778 Thomas Jefferson, Patrick Henry, George Mason and other Colonists sent Philip Mazzei to Italy, to borrow money for the American Revolution from Mazzei's friend the Grand Duke of Tuscany. While he was abroad, Mazzei rented Colle to Hessian General and P.O.W. Baron von Riedesel. Within one week, the General's horses trampled the vines and "destroyed the whole labour of three or four years, and thus ended an experiment, which, from every appearance, would in a year or two more have established the practicability of that branch of culture in America."
Reclamation of Colle
After 1930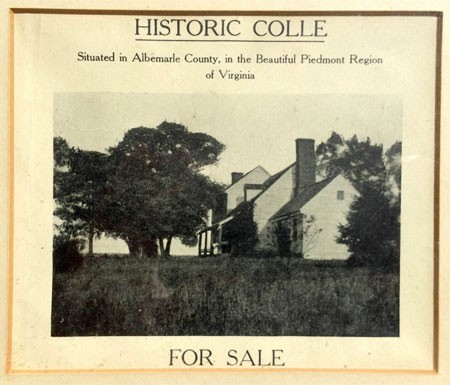 Colle was dismantled. It is believed that parts of the home's exterior were used in the renovation of Michie Tavern, located several miles north of our property. During this time period, the land surrounding Colle might have been part of an apple and peach orchard.
1939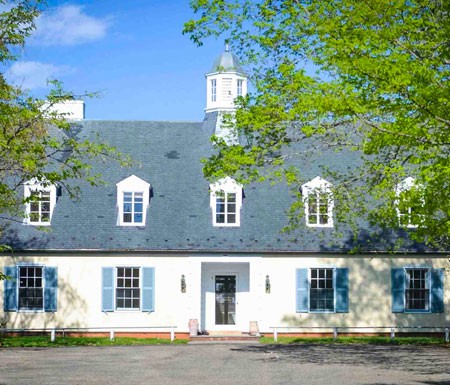 Following their close friends, Major General "Pa" Watson and Mrs. Watson, who created a home in nearby Kenwood, Shirley and Stanley Woodward Sr. purchase Colle. The new house is designed by William Adams Delano, cousin to President Franklin Delano Roosevelt. Colle is rebuilt on the foundations of Philip Mazzei's original home.
1947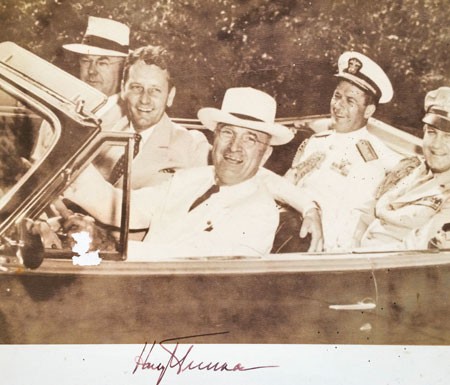 At the invitation of Shirley and Stanley Woodward Sr., President Harry S. Truman visits Colle three times. The first visit takes place from July 3rd to July 6th, 1947. Accompanied by high ranking officials, President Truman's first stay at Colle coincides with the Roswell UFO incident.
Late 1960's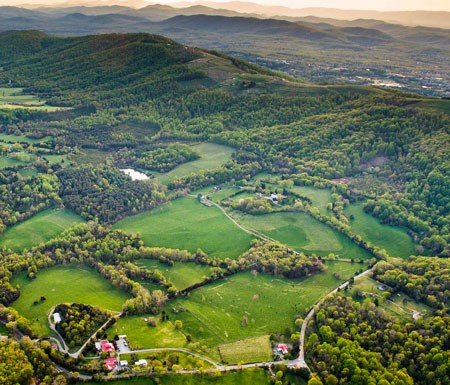 To prevent development at an important historic corridor between Monticello and Ash Lawn Highland, an additional 400 acres of land, adjacent to Colle, are purchased. Shortly after, the majority of the Woodward estate is put under conservation easement. The easement, through the Virginia Outdoors Foundation, is the first of its kind in Albemarle County. Today, guests can enjoy picturesque views thanks in part to Shirley and Stanley Woodward Sr.'s efforts to preserve the land.
1981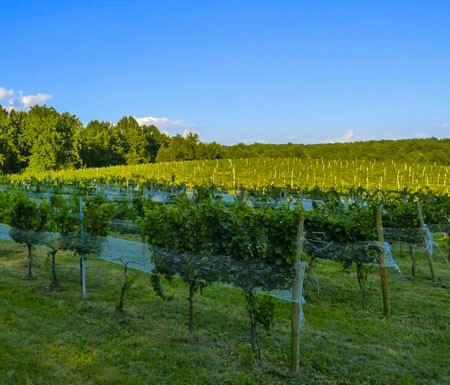 Shirley and Stanley Woodward Sr. hire Gabriele Rausse, who had been instrumental in establishing Barboursville Vineyards in the mid 1970's. Gabriele planted Chardonnay, Cabernet Sauvignon and other grape varietals on the property. Two vineyards are established and wine is made as early as 1984.
1986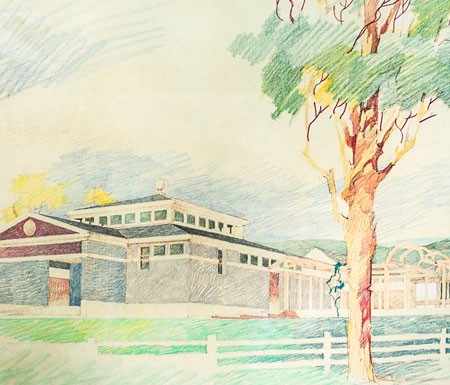 A new winery building is designed and completed by respected Italian Professor Mario di Valmarana, who followed an Italian Palladian architectural style. Palladian architecture is visible at Monticello and the University Of Virginia's Rotunda building. The wine business is launched and named Simeon Vineyards, after the land it sits upon.
1993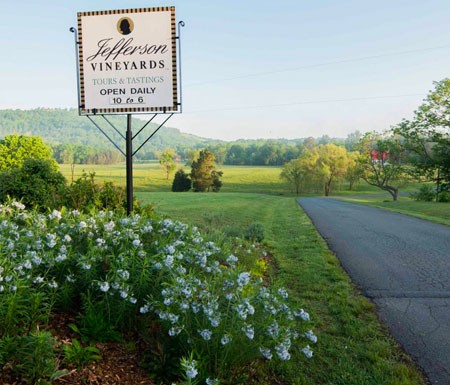 Marie Jose & Stanley Woodward become the second generation of Woodward's to manage the land and winemaking business. Honoring Thomas Jefferson's dream of establishing a commercial vineyard on this land, the business name is changed from Simeon Vineyards to Jefferson Vineyards. Wine quality improves and new grape varieties are introduced into our vineyards, including one of the state's first Petit Verdot plantings.
2013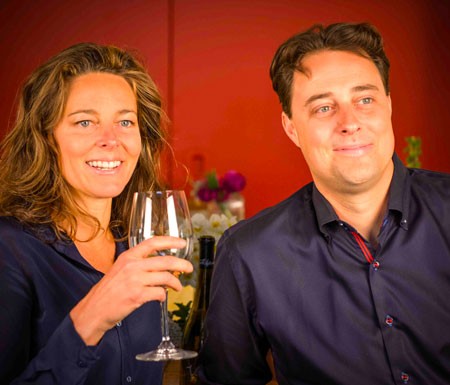 Twenty years later, a third generation of Woodwards begin caring for the land and the wine business. Alexa and Attila Woodward lead the next generation while continuing to support the creation of exceptional wines. A new music concert series is launched and numerous enhancements to the facilities are implemented. With the support of other family members, Alexa and Attila preserve and improve this unique property, while retaining its rustic character.
2014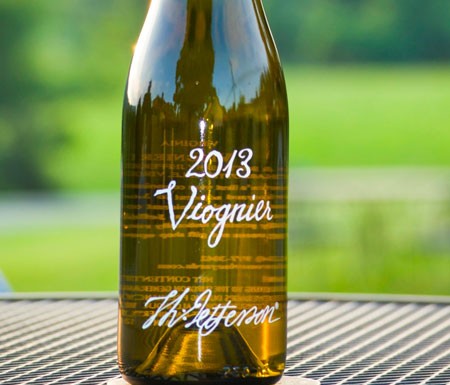 Our winery keeps winning prestigious national and international wine awards, including a double gold medal for our 2013 Viognier (Virginia's state grape) at the 2014 San Francisco International Wine Competition - the country's largest and most prestigious wine competition.
2015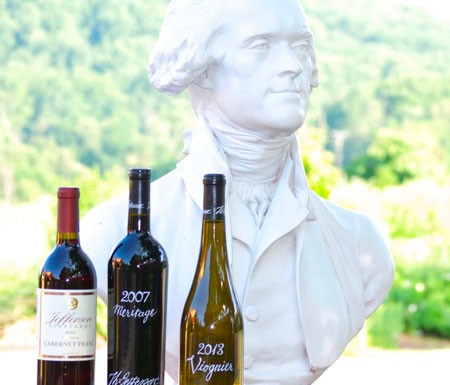 Three decades after introducing quality modern viticulture to Virginia, Jefferson Vineyards continues to produce award winning wines. Our winery has been recognized by Wine Spectator as having "one of the region's most consistent track records." A vision we believe, would make Thomas Jefferson and Philip Mazzei proud.