December 1, 2021 | 40th Anniversary, Monthly Specials | Anabelle Nuelle
Saving the Best for Last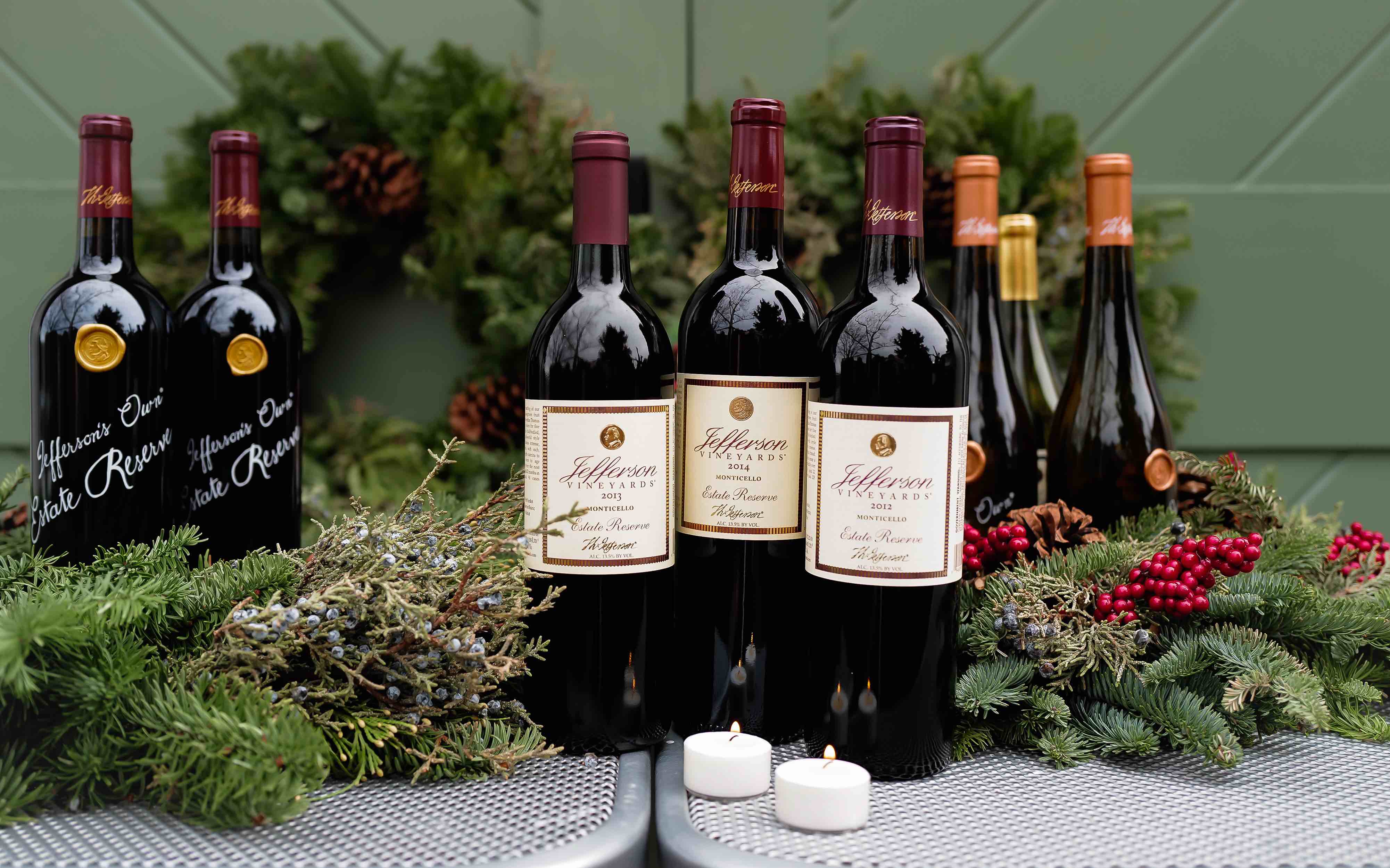 As cooler temperatures settle in and begin warming up indoors, we've saved the best for last.
We at Jefferson Vineyards are celebrating our 40th Anniversary and looked back upon the last 4 decades. A viticultural vision conceived by a founding father and his Italian merchant friend; our land first grew grapes centuries ago. In these rolling hills nestled besides Virginia's mountains Jefferson and Italian Viticulturalist, Phillip Mazzei, recognized terrain and climates capable of growing fine wines. Centuries later, an American diplomat enchanted by European wines had a similar vision. Founded first to bring friends, family, and guests from around the globe together around a bottle of wine. Shirley and Stanley Woodward established our vineyard in 1981. With the help of Gabriele Rausse, who had come to Virginia from Italy to help institute Barboursville Vineyards, we planted our first vines. Few other Virginian wineries existed at the time and our success followed ceaseless cycles of trial and error, resilience, and impassioned persistence.
In looking back, we found stories of resilience, of evolution, and of steadfast commitment to our core. Passed from generation to generation, Jefferson Vineyard's story unfolded in the hands of family and friends. With it, our wine and wine programs too have evolved. The best of which are our Estate Reserve Wines into whose creation and production we have infused more thought, more consideration with each year, especially over the last four years.
Our winemaking team dedicates themselves fully to each wine. They could tell you everything about each barrel in our winery and every wine inside. Our Estate Reserve wines are the best of our already best efforts. Made from our vineyard's best top fruit, Estate Reserve wines are given extra care from the vines to the bottle.
Estate Reserve wines come from our vineyards' best finest blocks. Though we can't control the weather or what pests choose to visit the vines, we take every precaution to protect our fruit and push it to optimal ripeness before harvesting. We added fencing and net nearly all of our vines to protect them from the elements and fauna. For the blocs we predict our Estate Reserve will come from, we drop fruit. When we drop fruit, we take, a quality over quantity approach that encourages the vines to pool their energy to what fruit remains hanging, while the dropped fruit is used elsewhere. As early as 2017, we began dedicating certain two-acre blocks to push the fruit to optimal ripeness, waiting as long as possible before harvesting to bring about higher sugar levels, higher tannin levels, deeper color, and more - the best fruit.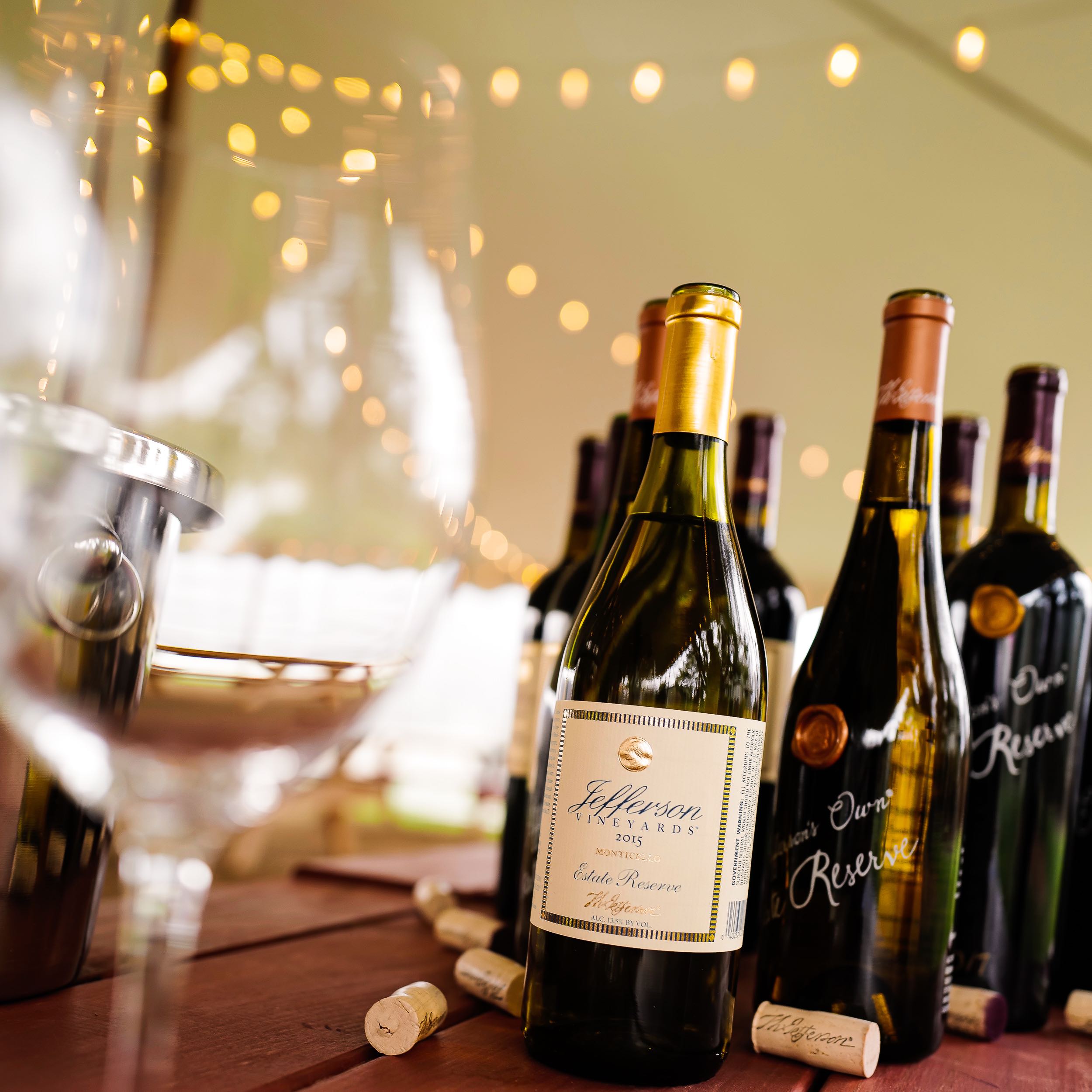 When our greatest fruit reaches optimal sugar levels, we bring it to the winery and here we start the process of crafting it into our to become an Estate Reserve wines. Purposeful consideration continues. For Estate Reserve wines, our winemaking team prefers new, French oak barrels. Estate Reserve wines will age for far longer than our other wines. Where approximately eight months will do for our other wines, Estate Reserve wines age for sixteen to twenty-four months. The tighter grain of young French oak barrels better manages this aging process and lends a more elegant finish to the Petit Verdot, Merlot, Cabernet Franc, or Viognier of which our Estate Reserves are so frequently comprised.

The varietals from which our Estate Reserve wines are usually created – Petit Verdot, Merlot, Cabernet Franc and Viognier - are the varietals that grow best on our land. They capture the best expressions of this place, the potential of which engendered our story. The 2014 Estate Reserve, for instance, is a fine wine made entirely of Petit Verdot. Aromas of cherry layered with vanilla open before luxurious blackberry and raspberry flavors on the palate, followed by a velvety finish with ripe blueberry notes. Our 2016 Estate Reserve is also composed of Petit Verdot but a different vintage offers a different experience. Notes of vanilla, spice and fig on the nose, preface a balanced palate of plum and wet stone and a lengthy finish with spice, heavy tannins, and hints of cedar. The following year's Estate Reserve, 2017 Estate Reserve, is based instead in Cabernet Franc, with notes of oak, herbs, and tobacco before a balanced palate and lengthy, refined finish. Our 2019 Estate Reserve White, on the other hand, opens with floral and ripe peach aromas. Soft layers of peach, lychee, and honeysuckle define the palate before a smooth, round finish with flavors of brown sugar and refreshing acidity. This elegant, refined Viognier wine just won a Double Gold medal at the prestigious 2021 San Francisco International Wine Competition, making it one of America's finest wines.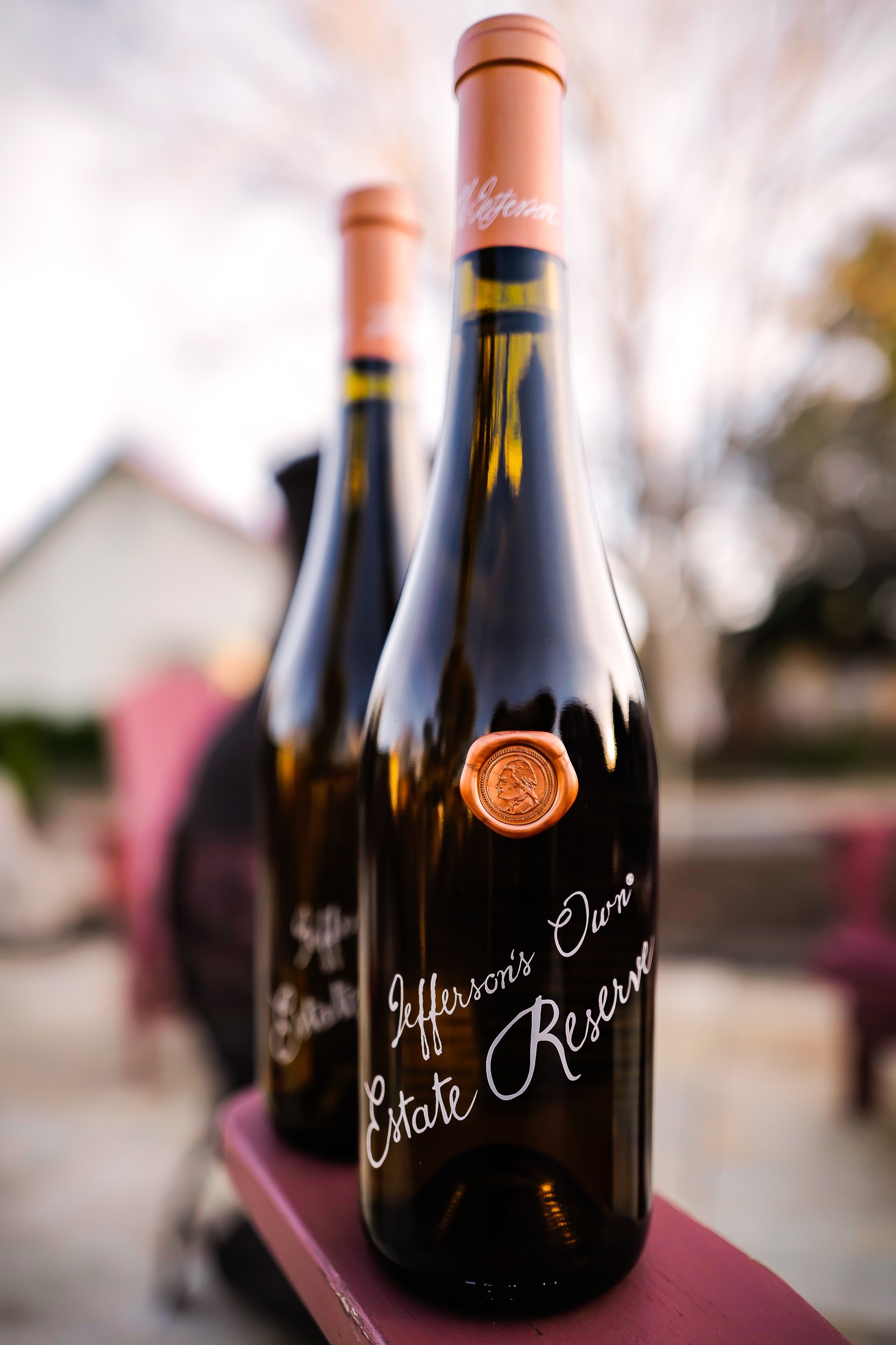 Find these and more in our curated selection of Estate Reserve wines. So as we close a year of celebrating these past 40 years, we offer you tastes of our story from along the way - stretching as far back as 2012.
Comments
Commenting has been turned off.