November 1, 2021 | 40th Anniversary, Monthly Specials | Anabelle Nuelle
A Meritage Tradition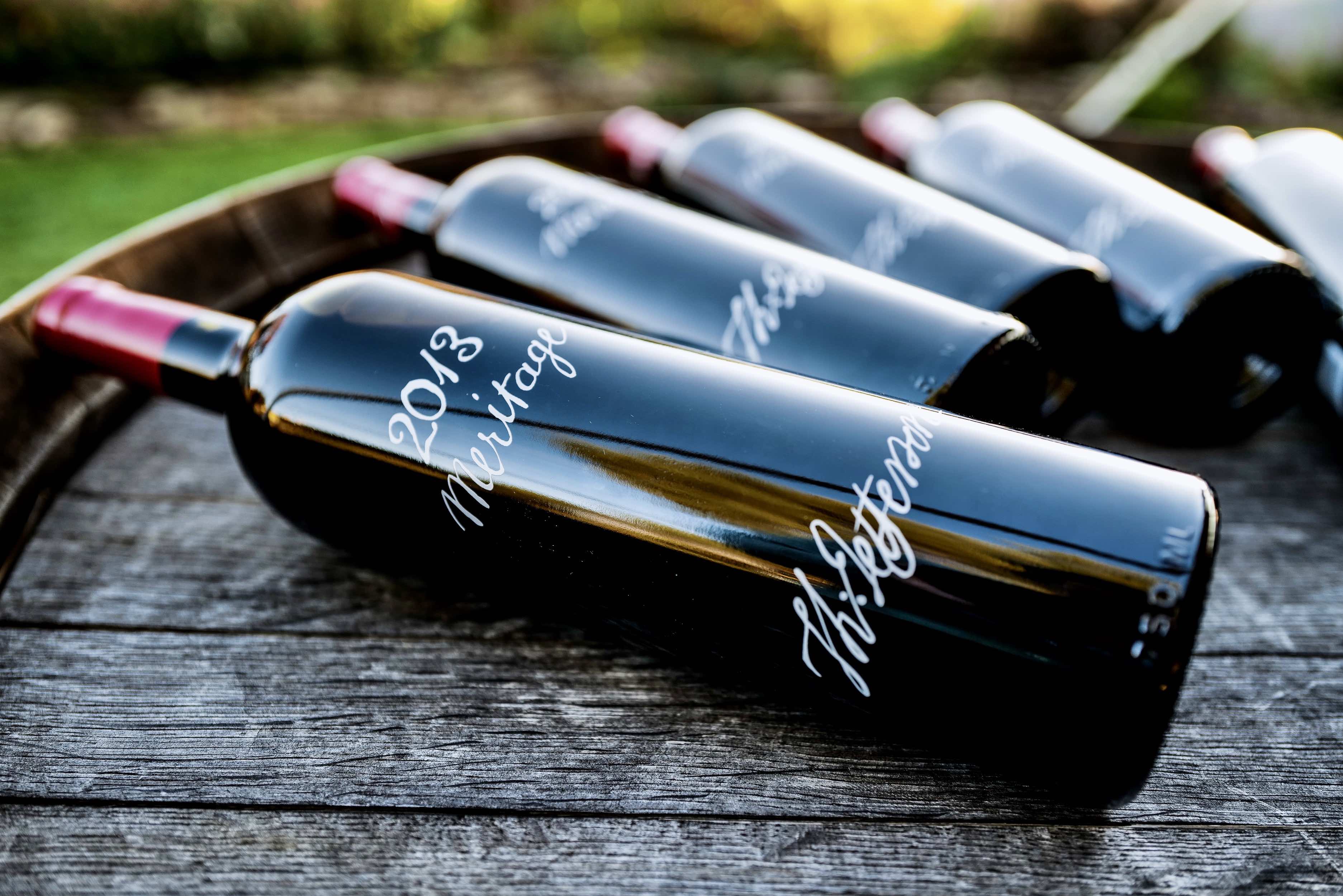 Not too long ago we collected the last of our grapes from their vines. Now, they're fermenting in the winery, tucked away becoming something new, something unique. Meanwhile, our holiday plans take shape. Once again, we're only a few weeks away from the holiday season. Traditions continue and evolve. Though this year may not be the same as last year or the year to come, the sentiment remains - time reserved for one another, time dedicated simply to be together, sharing a meal. Whatever this holiday season may bring, we look to our Meritage wines to exemplify tradition re-invented.
Meritage: A History
To be called a 'Meritage', the producing winery must be a member of the Meritage Association and be blended solely from Bordeaux grape varietals. The term 'Meritage', and the associated alliance, was founded in the late 1980's to create a New World term for wines blended in the tradition of Bordeaux [1]. Combining "merit" and "heritage", "Meritage" is a nod to centuries of viticultural tradition preceding.
A Meritage wine must contain two or more of the Bordeaux varietals, none of which can comprise more than 90% of the total blend [2]. Cabernet Sauvignon, Cabernet Franc, Malbec, Merlot, Petit Verdot, St. Macaire, Gros Verdot, or Carmenère are among the Bordeaux varietals. At Jefferson Vineyards, our Meritage blends are typically comprised of Petit Verdot, Merlot, Malbec, Cabernet Sauvignon, and Cabernet Franc. With every year, the included varietals, and their composition change. Each vintage continues in the style and tradition of Meritage and the centuries of Bordeaux blends before it - silky texture and robust structure. But each vintage, unique in composition, each varietal influenced by that year's terroir creates a distinct new Meritage.


An Evolving Legacy
Our 2013 Meritage, our oldest vintage, composed predominantly of Petit Verdot, opens with robust coffee aromas on the nose, the palate is bright and filled with flavors of blackberry and spice, before a long and lingering finish. Yet, 2014 Meritage, still comprised mostly of Petit Verdot, is strikingly different though produced just one year later. Where coffee aromas previously set the tone, notes of spice, cedar fennel, almond and berry open the 2014 vintage. On the palate, berry flavors again dominate but blueberry and raspberry flavors are especially pronounced before a vibrant berry finish that lingers as its antecedent did but is instead, infused with notes of vanilla and more spice. The next iteration, 2015 Meritage, again maintains the Meritage family's smooth and structured distinguishing characteristics but again, like each year's iterations, differentiates itself. On the nose cedar, oak, and blackberry notes intertwine, the black cherry flavors preside over the palate with a bright acidity before more cherry and berry flavors mingle in the tannic finish with lingers spice notes. The pattern continues.
A Symbol of Tradition
The nuance of each Meritage expands the range of complementary food pairings, but certain combinations will never disappoint. For darker meats, fattier meats, nearly any Meritage will do. Chilled Meritage of any vintage balances the charcoal seasoning given to food by the grill. Enjoy your 2017 Meritage with roast pork, or our 2018 vintage with lamb. Explore Meritage from year to year, finding in each vintage a new food pairing, a new experience. Find the above-mentioned vintages and more in this month's featured wines.
Meritage wines transform with every passing vintage while holding steadfast to wine's core characteristics. It is a new experience with each year not dissimilar to the holiday traditions around the corner. Whatever traditions have or have not changed for you and your loved ones this holiday season, we hope you stay true to the core of your celebrations, stepping aside to cherish time together.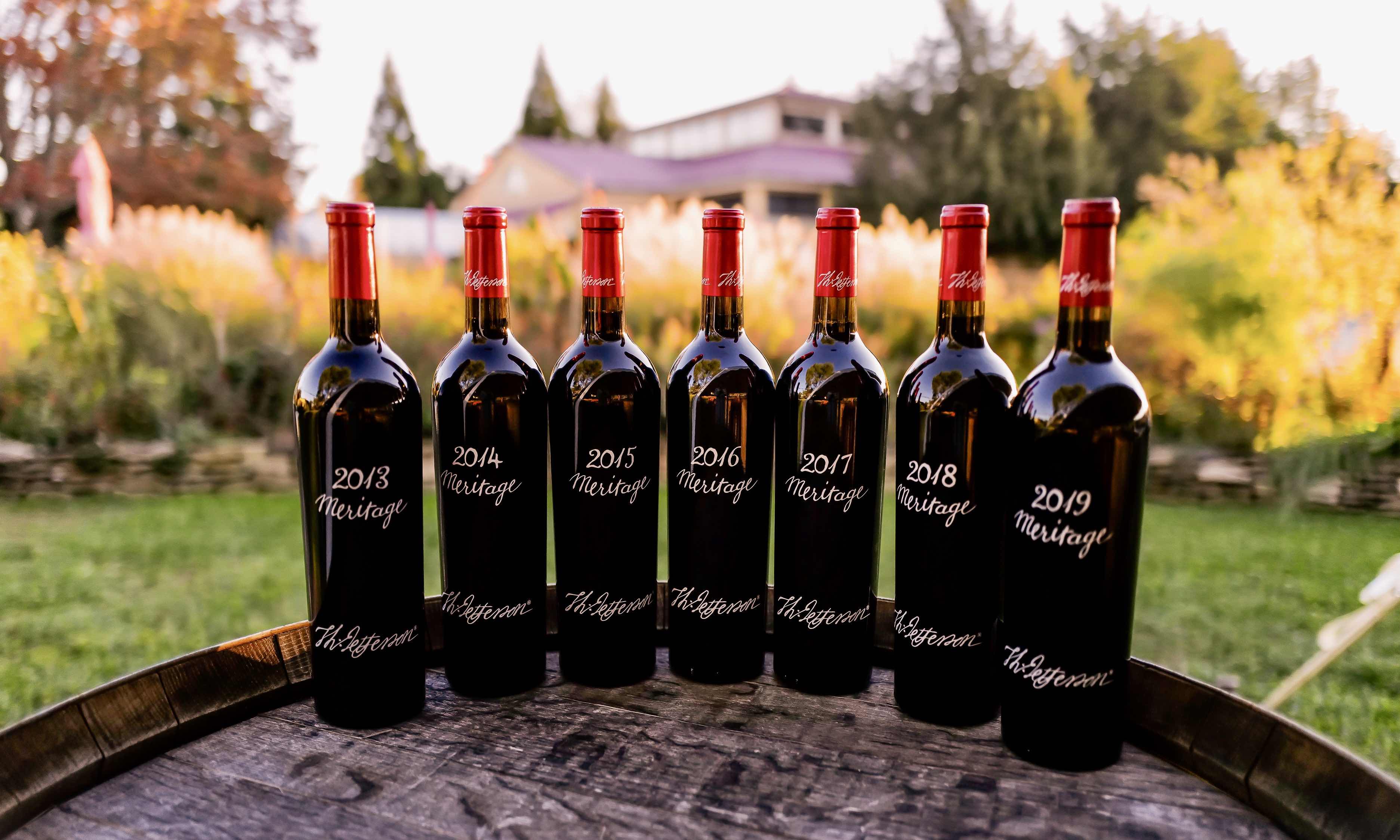 [1] What Is Meritage? - Meritage Alliance. http://www.meritagealliance.com/what-is-meritage/. Accessed 3 Aug. 2021.
[2] Red Meritage - What Is Meritage? - Meritage Alliance. http://www.meritagealliance.com/what-is-meritage/red-meritage/. Accessed 3 Aug. 2021.
Comments
Commenting has been turned off.