Careers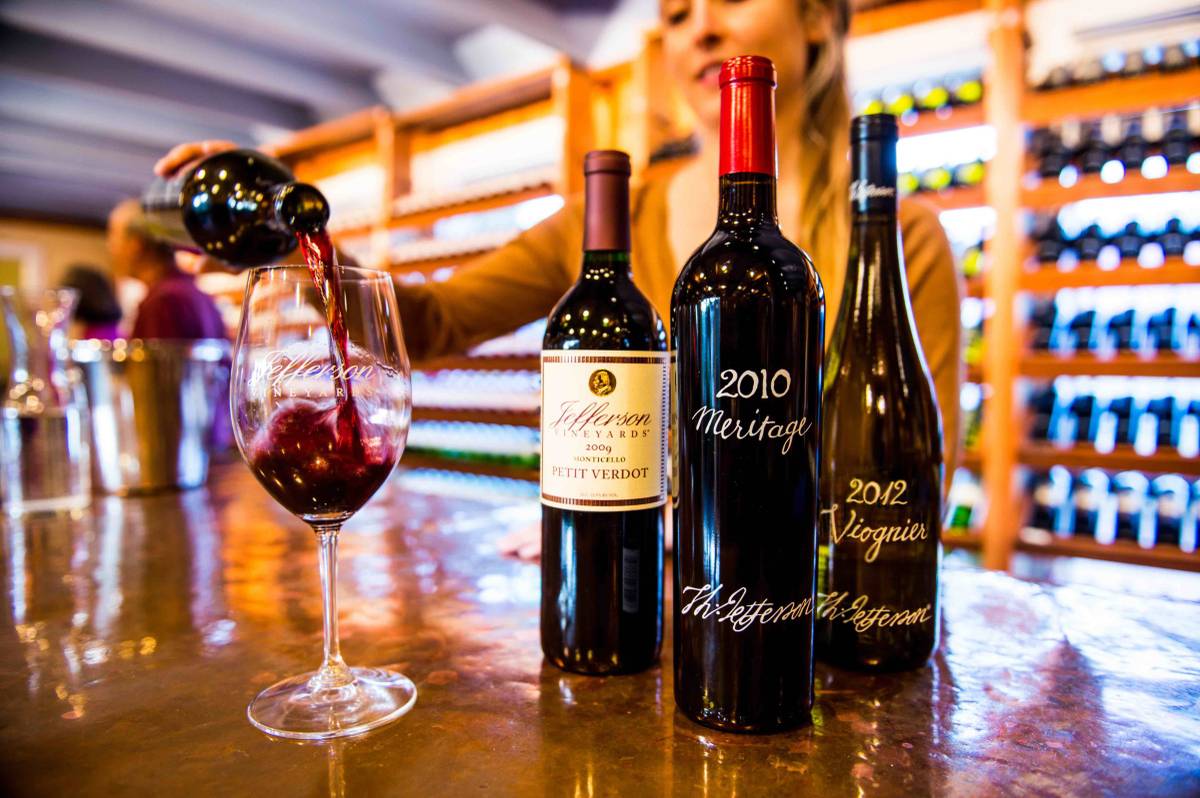 Tasting Room Ambassador (Part-Time)
Jefferson Vineyards is seeking a part-time Tasting Room Ambassador. Ideal candidates will have a passion for wine, with a commitment to providing exceptional customer service. We are looking for individuals with strong hospitality and sales skills, and a proven ability to provide a memorable experience for all guests. Weekend availability is a must. This position requires the ability to stand for long periods of time, lift cases of wine (up to 40lbs repeatedly), be comfortable working in an outdoor environment regardless of elements, and assist in maintaining the appearance and cleanliness of the facility.
Jefferson Vineyards Groundskeeper (Full-time)
The Thomas Jefferson Foundation seeks a Groundskeeper to maintain the Jefferson Vineyards grounds and landscape to a high horticultural standard. Typical schedule is 8AM to 4PM (Monday - Friday). Flexibility may be required for special events. This position is considered essential personnel and is required to report to work during inclement weather.
We will look to you to:
Manually maintain grounds to a high standard: leaf removal, mulching, tree and grass planting, seeding, weeding, resurfacing pathways, trash removal, snow removal, fence repair, tree removal and pruning.
Operate and understand power equipment: Mower, edger, string-trimmer, leaf vacuum, pruner, chainsaw, spray equipment, tractors with various implements, heavy machinery, and woodchipper.
Monitor debris, litter, trash, and unsafe walkways for specific areas during morning clean.
Skills & Abilities:
Possess horticultural knowledge including identification of native and cultivated trees, shrubs, groundcovers, and perennials.
Have experience with pesticides and fertilizers. Must be able to obtain and maintain a VA pesticide license within 6 months of hire.
Knowledge of pruning and planting techniques
Knowledge of the safe use, operation, and preventative maintenance of common landscape and heavy equipment.
We provide:
Competitive compensation
Excellent benefits package including healthcare, dental, vision, and 401k
Free admission to Monticello and partner institutions
Beautiful grounds and walking trails
Employee discount in the café, gift shop, and Monticello catalog
Professional development and training opportunities
Monticello is an Equal Opportunity Employer. All qualified applicants are encouraged to apply! This position is open until filled.
Click the link below to view our job listings.
Stay In Touch
Subscribe and get access to select exclusive wines and promotions.