Jefferson Vineyards Wine Blog
---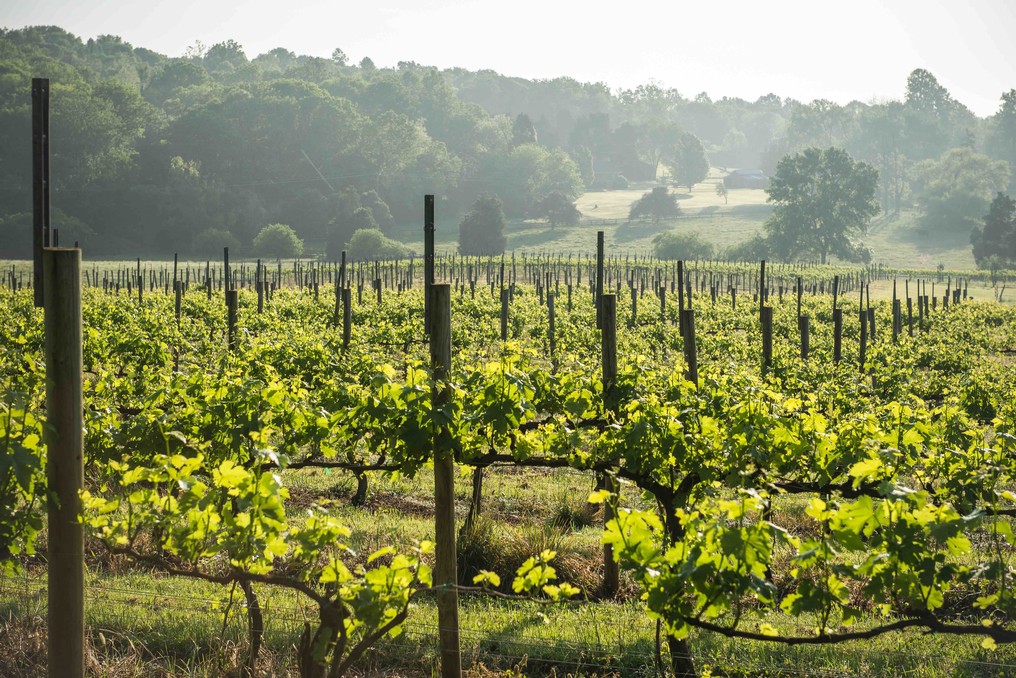 "Terroir". You'll hear this word as our tasting room ambassadors detail the characteristics of the wine in your glass. Attila, our owner, may mention it while hosting a tour or private tasting. In truth, you'll hear it referenced at nearly every vineyard, or in every wine guide, book, or tasting.
Pronounced, "tare-WAHr", this French term refers to the imprint a place leaves on a crop. For our purposes, it is the inextricable traits given to grapes by the area in which they are grown. With this term, one references the entirety of variables defined by a location and the consequential traits on the fruit. It is the nutrients a soil holds, the climate, the weather, at what elevation grapes are planted, what else grows beside the grapes, and how the land is cared for. Each will have an influence on the grapes, and ultimately, the wine.
The significance of this influence brands the location of a vineyard as - well, significant. Each grape variety has distinctly defined ideal conditions, and the uniqueness of every planted block within a vineyard will bear its mark. For this reason, we have carefully selected four separate plots of land on which to plant our vines, each chosen for its precise characteristics and each planted with particular grapes.
Our Upper Vineyard, for instance, was planted in 1981 on a rolling slope 608 feet above sea level. The slope of the land dictates how cold air will run off the vines, working to prevent frost. Rainwater too will rush down the angled land. The Viognier planted in the lower block grows on even steeper land. This results in drier soil, prompting the vines to stop their growth early, and though counterintuitive, produce high-quality Viognier fruit. While the Viognier planted in the upper left blocks tends to have more water in the soil, their proximity to the woods has kept them better protected from detrimental frost.
Even in the 1770s, as Tuscan viticulturist, Philip Mazzei, worked to establish the Virginia Wine Company on our present-day property, he took note of the land and climate as he monitored the vines' growth. In a 1778 letter addressed from Colle, he described the growth of early vine cuttings and wrote that their success "prove in my humble opinion the superiority of this, either soil or climate, perhaps of both". Though in its infancy relative to the centuries-old growing regions of Europe, the booming Virginian wine region and countless modern-day accolades stand as a testament to Mazzei's early, glowing assessment.
Tasting food from another place is to step momentarily into a culture, a tradition, or simply a place other than that which you describe as 'home'. The relationship of place to the final product is magnified in a glass of wine. From color, to aroma, to finish, wine too catalogs a place. What rolling hills, what sun the seasons drank, what flora too grows - all can be sensed.
In celebration of our forty-year anniversary and our varied terroir, our winemaker has curated a special selection of wines that best reflect the distinct differences of our land and climates. So, as you enjoy a glass of our beautifully aged Estate Reserve wines, or savor a sip of Riesling, or Malbec, what you taste is an expression of origin, a connection to a place. To celebrate this connection with us, please visit our Monthly Limited Release page.