August 10, 2021 | 40th Anniversary, Monthly Specials | Anabelle Nuelle
New Harvest & New Opportunities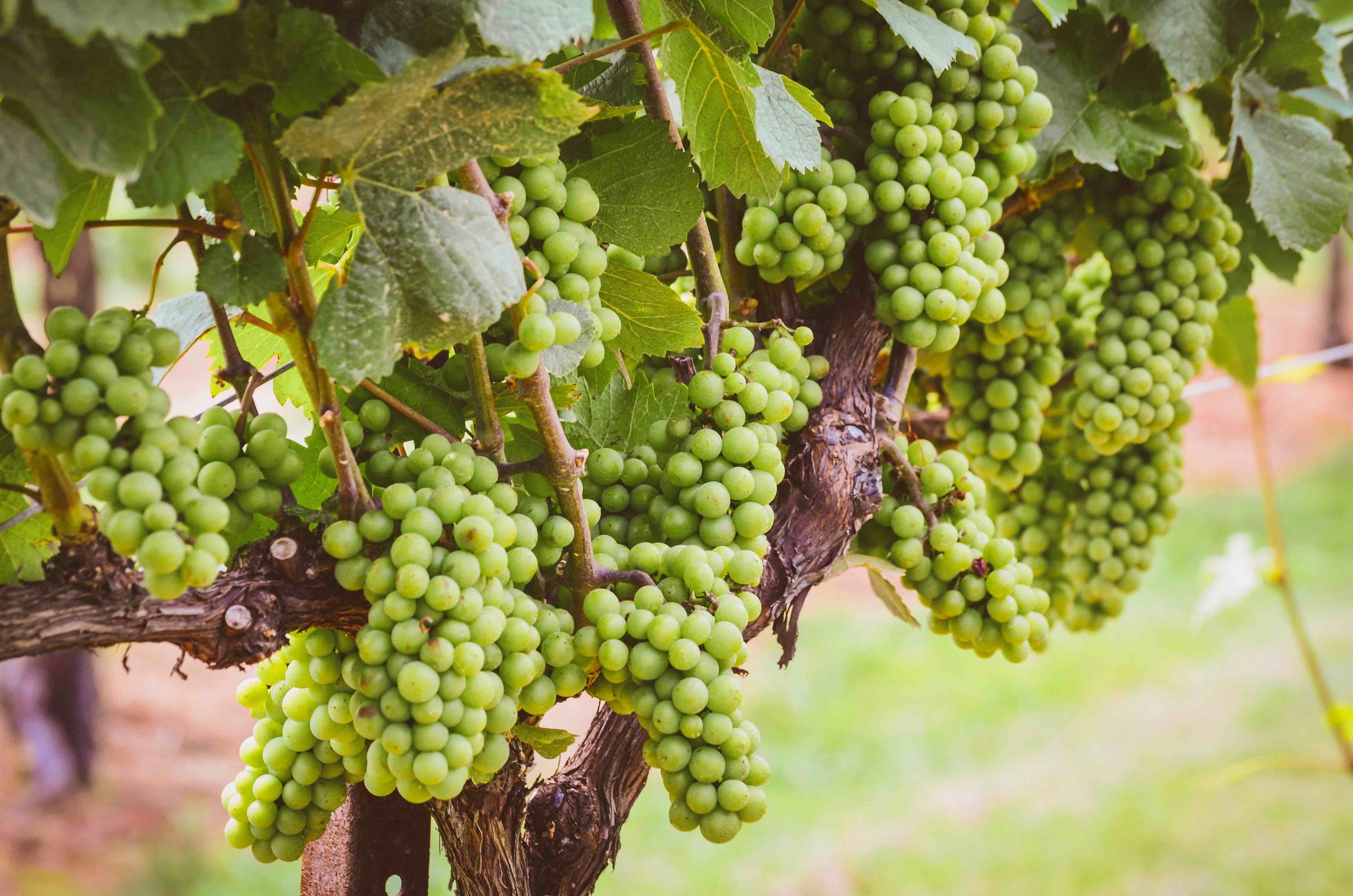 Harvest season is nearly upon us. With palpable excitement, our winery team is monitoring the grapes' evolution. Day by day, they collect samples from the grapes, eagerly anticipating the cue to begin harvest, the start of a new vintage. Each harvest renews a creative opportunity, a chance to enhance a harvest's particular essence in the winery, to highlight the best of every varietal in the wine you ultimately enjoy. Though there are standard procedures to which we adhere, the fermentation and aging processes give way to stylistic decision and the judgment of our wine-making team upon harvesting the fruit. With these decisions, fruit that may have come from the same part of the vineyard, perhaps even the same vine, become striking different wines, each worth enjoying.
Fermentation: A Tale of Two Choices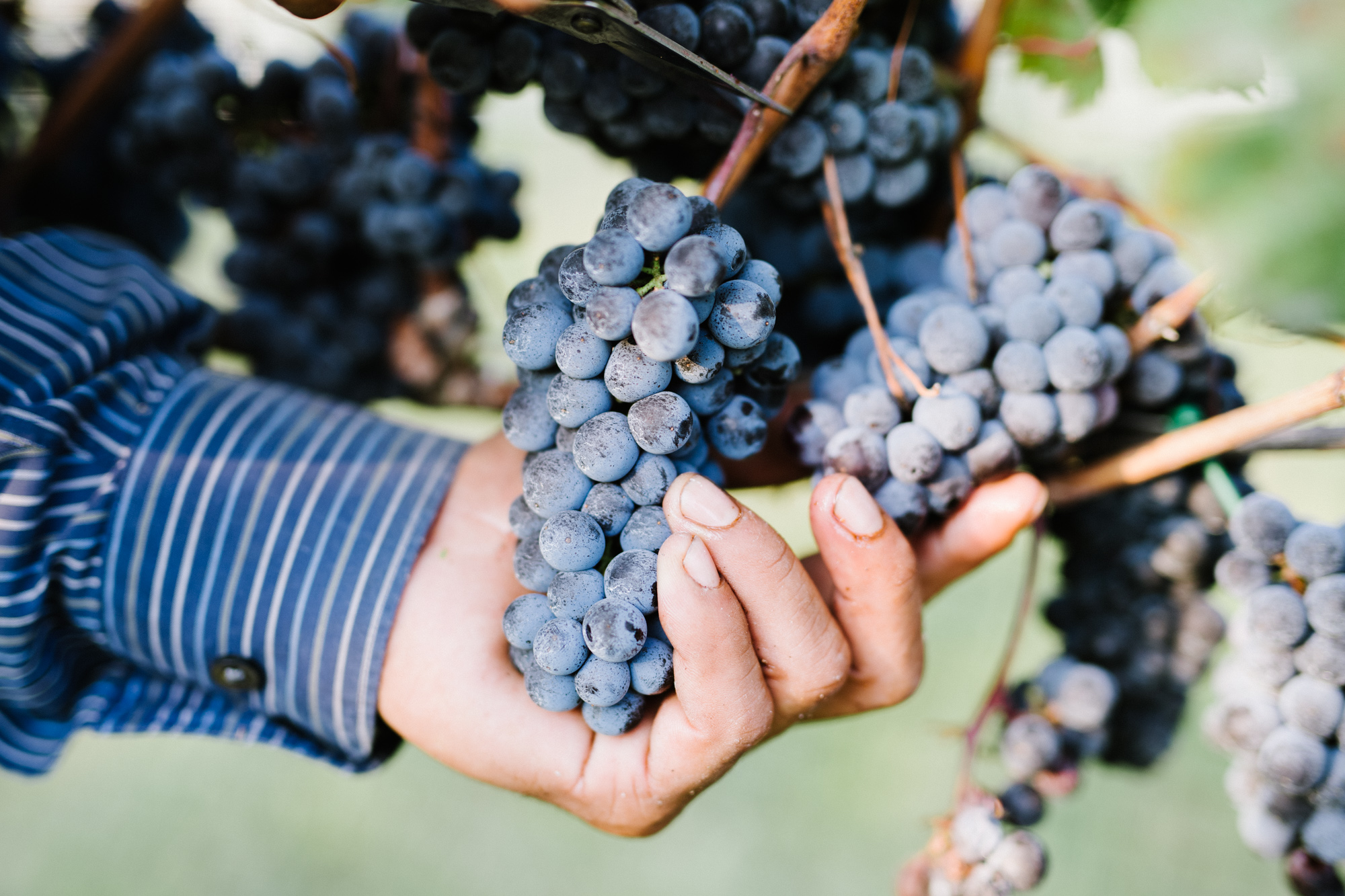 Once the grapes are harvested, processed, and sorted to remove any materials other than grapes (MOG), and they are taken into the winery. Here, they are pressed to break the fruits' skins and release their juice before fermentation begins. Fermentation is the process by which the grapes and their juice become alcoholic. After a day or so, once the yeast is added to the grapes, the juice will begin to foam - an effect of the carbon dioxide released as the yeast consumes sugar from the grapes and produces ethanol in return.
White wines are quickly removed from the seeds and skins before fermentation while red wines sit with their skins, allowing the skins' colors and tannins to impart on the wine. However, winemakers may choose to mimic this process with certain white wines, with optimal fruit quality and chemistry. By allowing these whites to sit with their skins and seeds longer, we make what are known as "skin contact" or "orange" wines. The additional time the white wine grapes spend with their skins alter the wine, adding a boldness and near tannic-life effect, and tinting the wine just slightly to become pink or orange in appearance. Take for instance the differences between our Pinot Gris and Skin Fermented Pinot Gris, or our Viognier and its skin-fermented counterpart.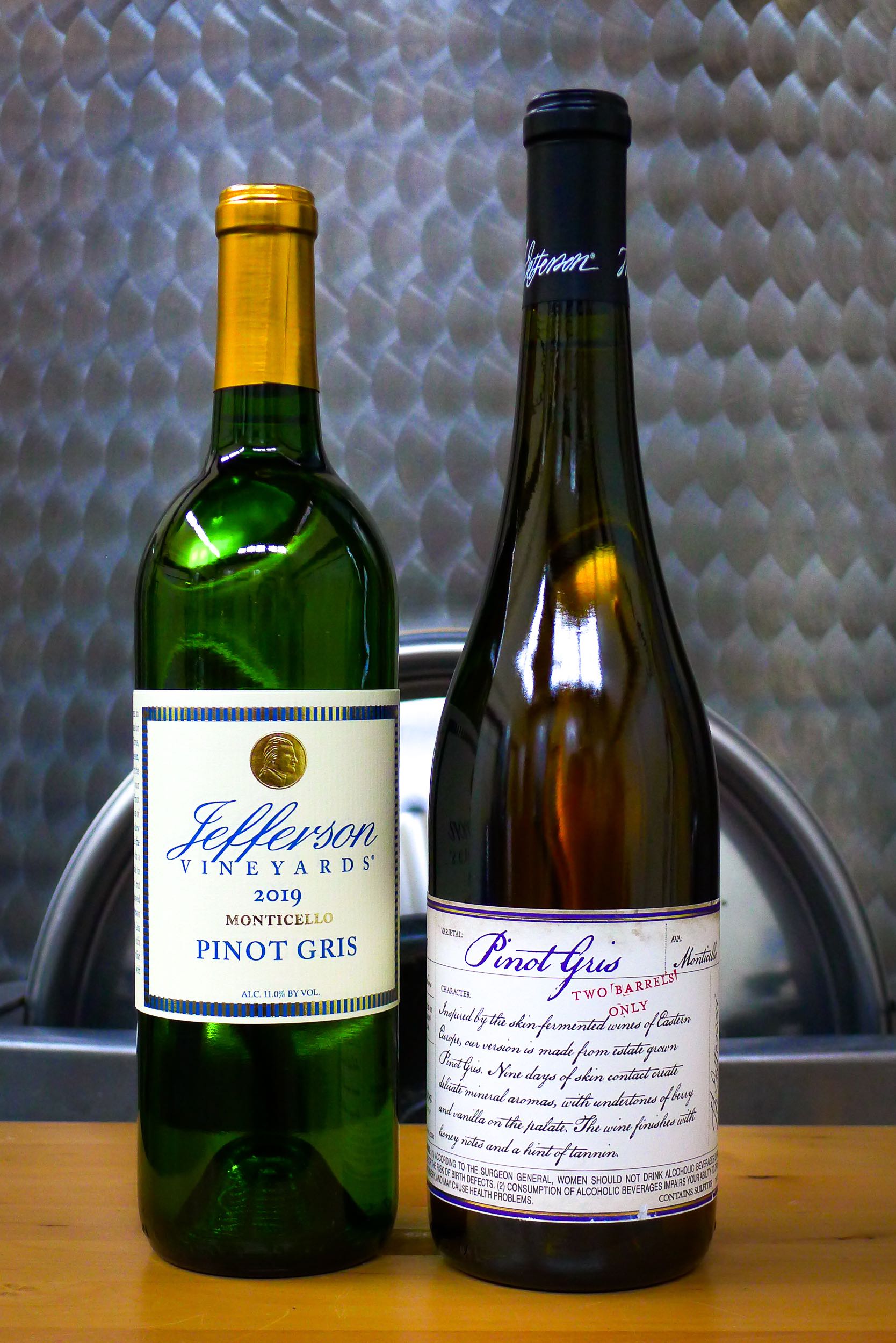 Harvested from our Church Vineyard, our 2019 Pinot Gris has clean, floral, and citrus aromas, followed by pear and melon flavors before a crisp finish. From the same vines, but with additional skin contact, our 2019 Skin Fermented Pinot Gris wine is noticeably distinct. On the nose, would-be citrus aromas are instead mineral and floral. On the palate, the skin-fermented Pinot Gris is marked by delicate strawberry cranberry andvanilla flavors before a lingering, honeyed finish with mild tannins.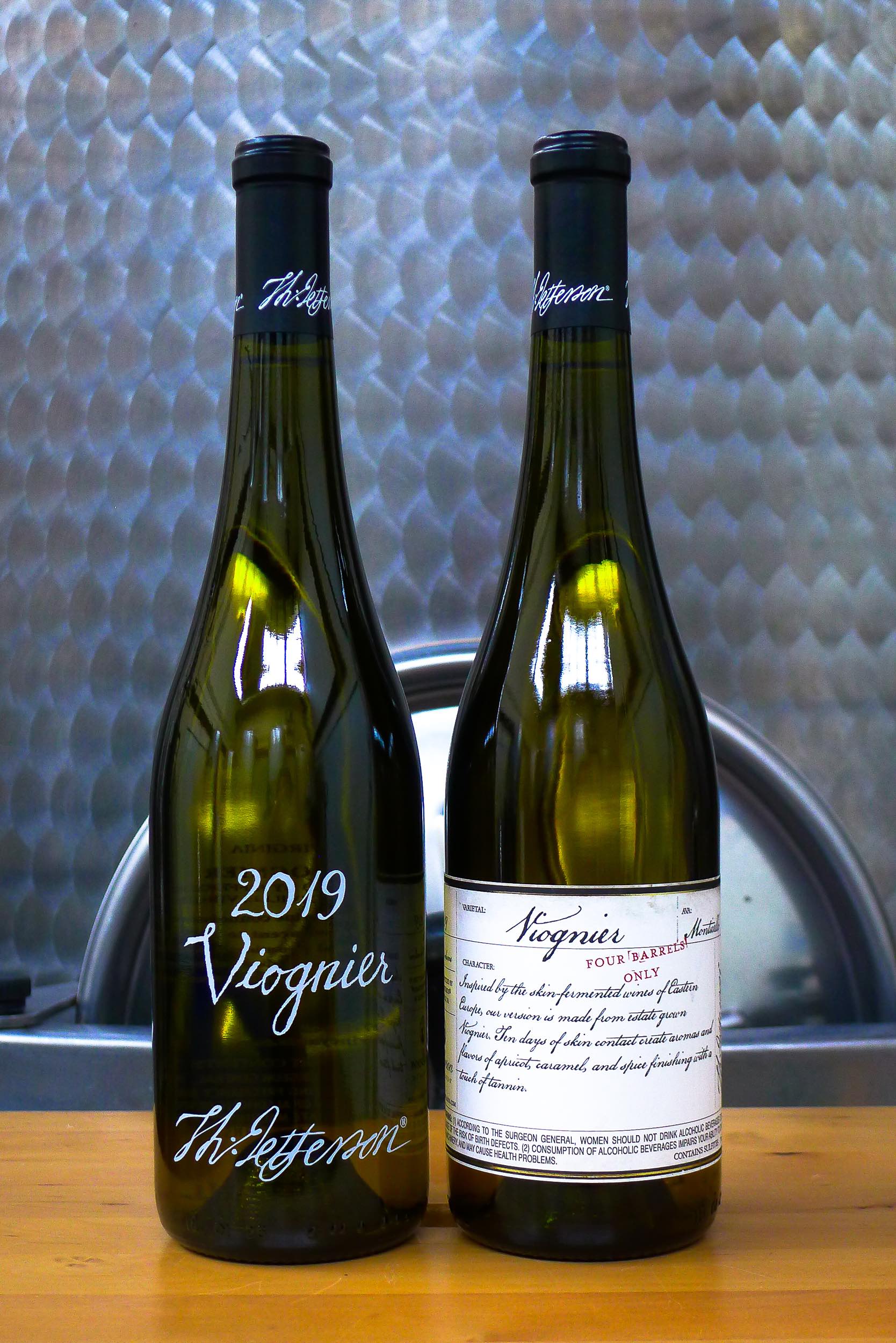 Our beloved Viognier is similarly transformed by skin fermentation. The 2019 Viognier claims intricate floral components, white peach, and nectarine; a delicate, balanced palate with additional peach flavors; and a lingering acidity in a predominantly floral finish. Alternatively, the 2019 Skin Fermented Viognier opens with prickly pear, citrus, and guava on the nose, a pleasant acidity on the palate is accented with tropical flavors of grilled pineapple and mango before a slightly tannic finish with notes of apricot.
Aging: Steel or Oak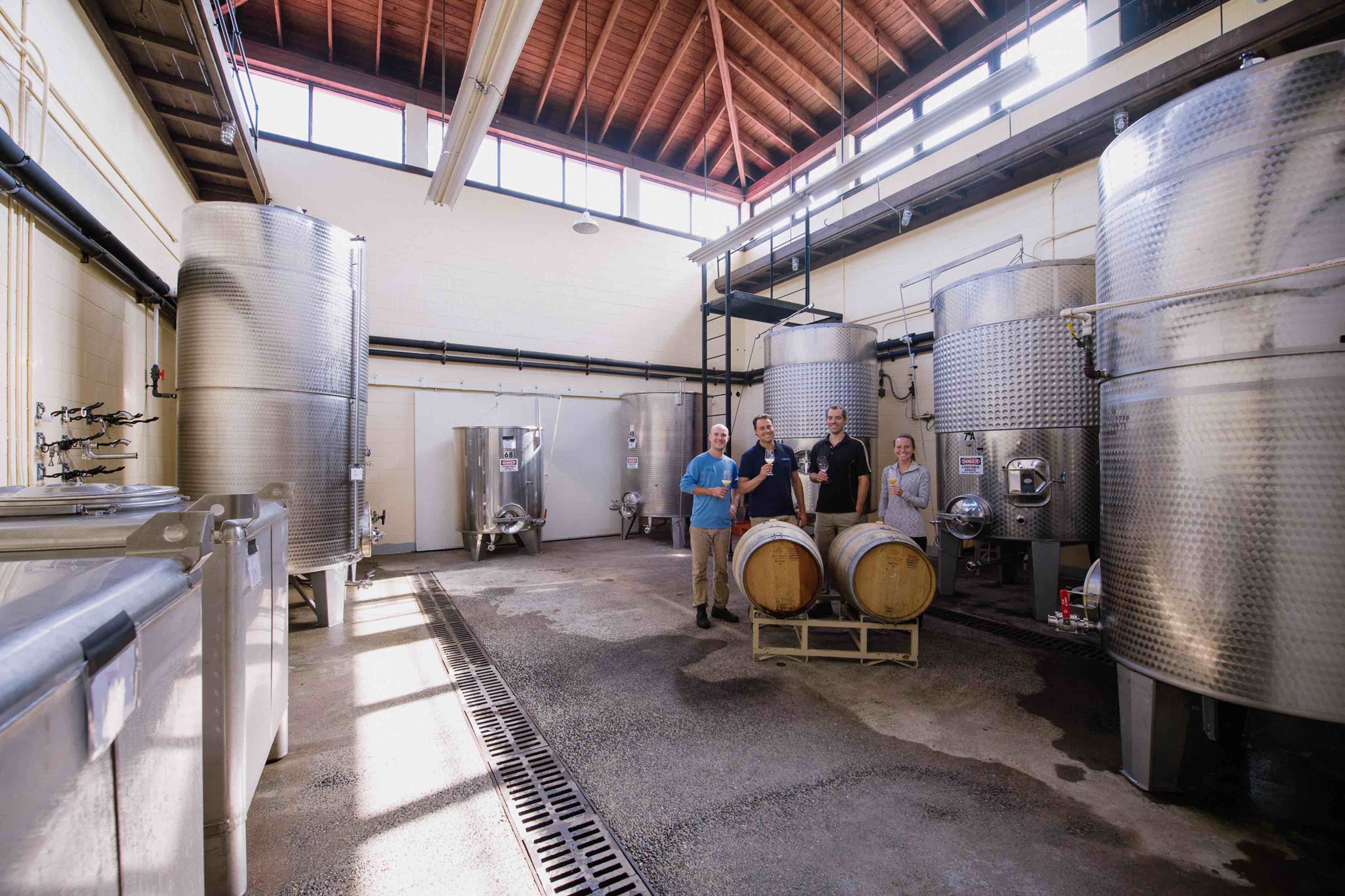 At the conclusion of fermentation, wine is 'racked' out of the fermentation tank and moved into a vessel to be aged. Again, our winemakers carefully consider how to age certain wines and different varietals. The age, treatment, and material of the vessels will impart unique characteristics on the wine and thus are considered as carefully as a chef would choose seasoning or a painter would mix a shade of color. Weighing the styles of wine for which we are known against the quality of a particular harvest and the magical chemistry that takes place inside the winery, our winemaking team prescribes a unique again process.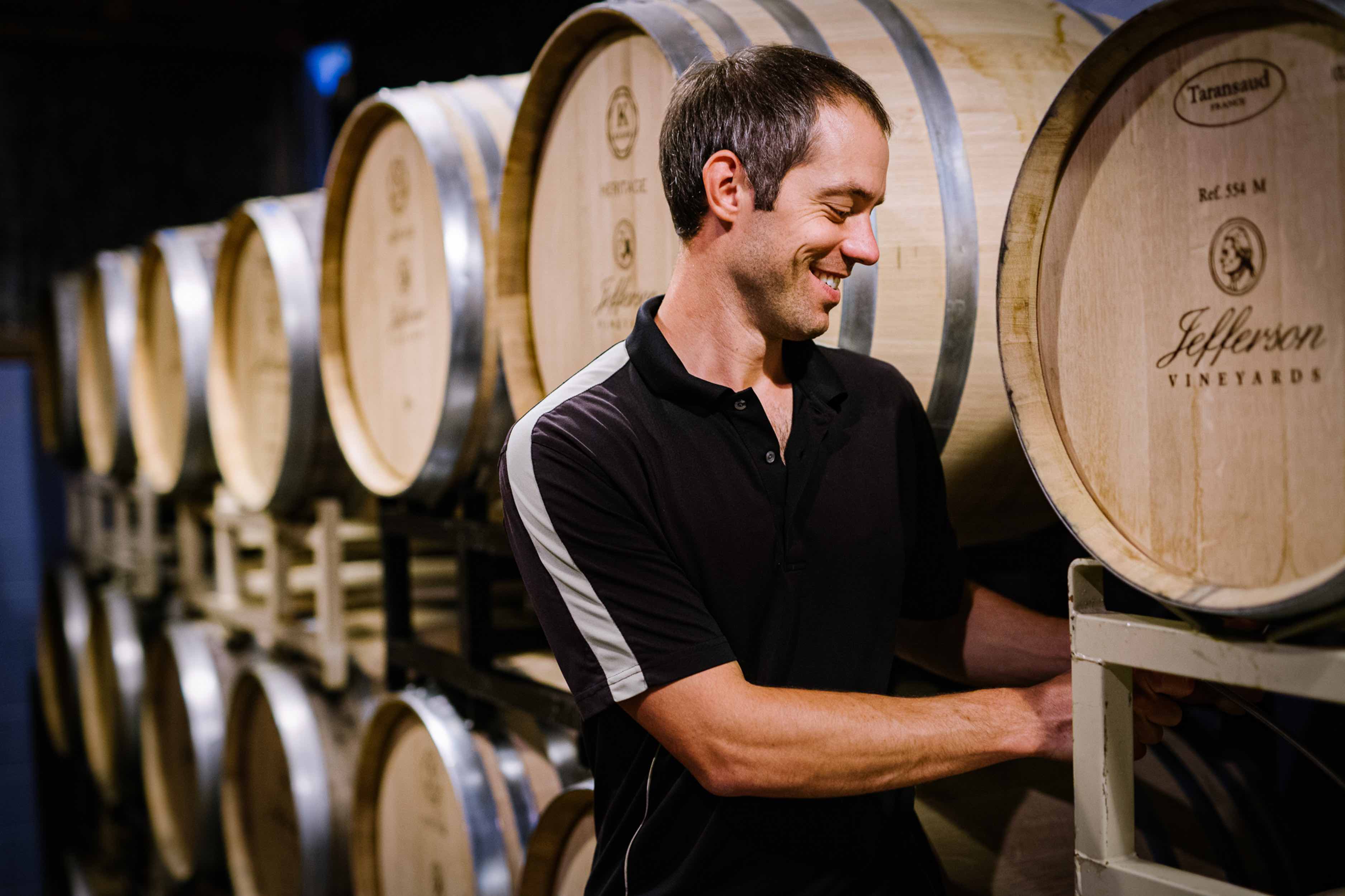 A barrel's oak type, age, grain, and treatment alter the wine. Wine aged in a young American oak barrel will be distinct from the same wine were it aged in old French barrels. As our winemaker, Chris Ritzcovan explains, "the addition of different barrels is akin to a spice rack in your kitchen. They are meant to enhance the wine, not overpower it". We experiment with barrels of a range of oak species, from different regions, with differing treatments, and of varying ages to craft the best possible wine. As an organic material, oak barrels breathe, exposing a slow and steady supply of oxygen to the wine. The oxidation process diminishes the wine's floral notes while allowing for richer flavors and greater smoothness to take hold. Alternatively, stainless steel tanks minimize oxygen exposure and thus the enclosed wine maintains bright floral and fruit flavors. Furthermore, if the influence oak barrel aging is akin to a spice rack, using a stainless-steel tank is to forego the spice rack entirely. A stainless-steel tank imparts no further flavor to the wine it holds, instead, the varietals' flavors are untouched and maintained.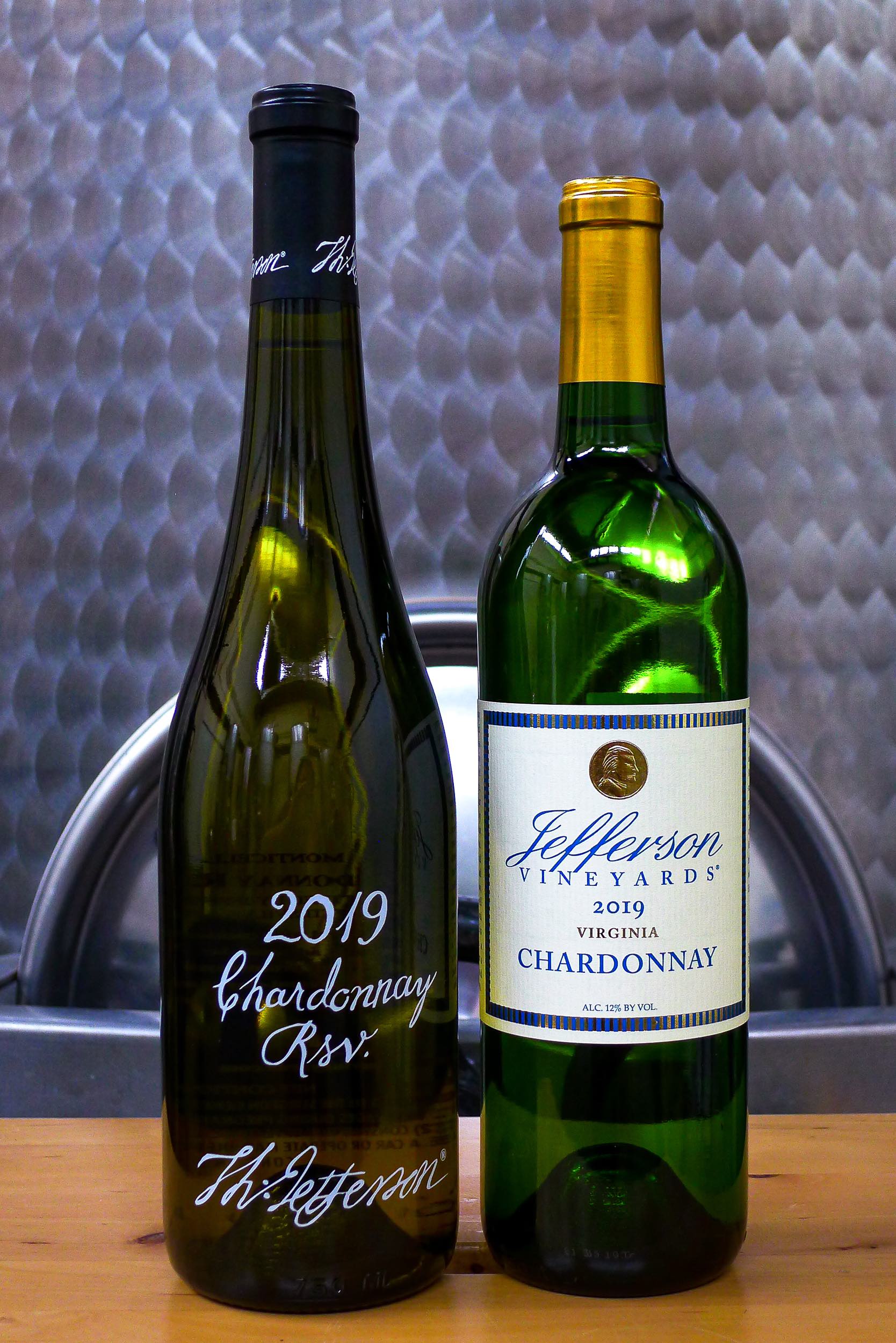 The difference between wines aged in steel versus oak vessels is best articulated by comparing our stainless steel 2019 Chardonnay and our 2019 Chardonnay Reserve. The stainless steel-aged 2019 Chardonnay opens with a bright bouquet of green apple and citrus. On the palate, the wine has tropical flavors with apple and pear before a crisp, acidic finish. Alternatively, the 2019 Chardonnay Reserve was aged for seven months in oak. This elegant wine opens with rich oak notes and vanilla on the nose, the palate is balanced with flavors of green apple and pear, before an elegant finish with notes of butter and toast.
A Call to Experiment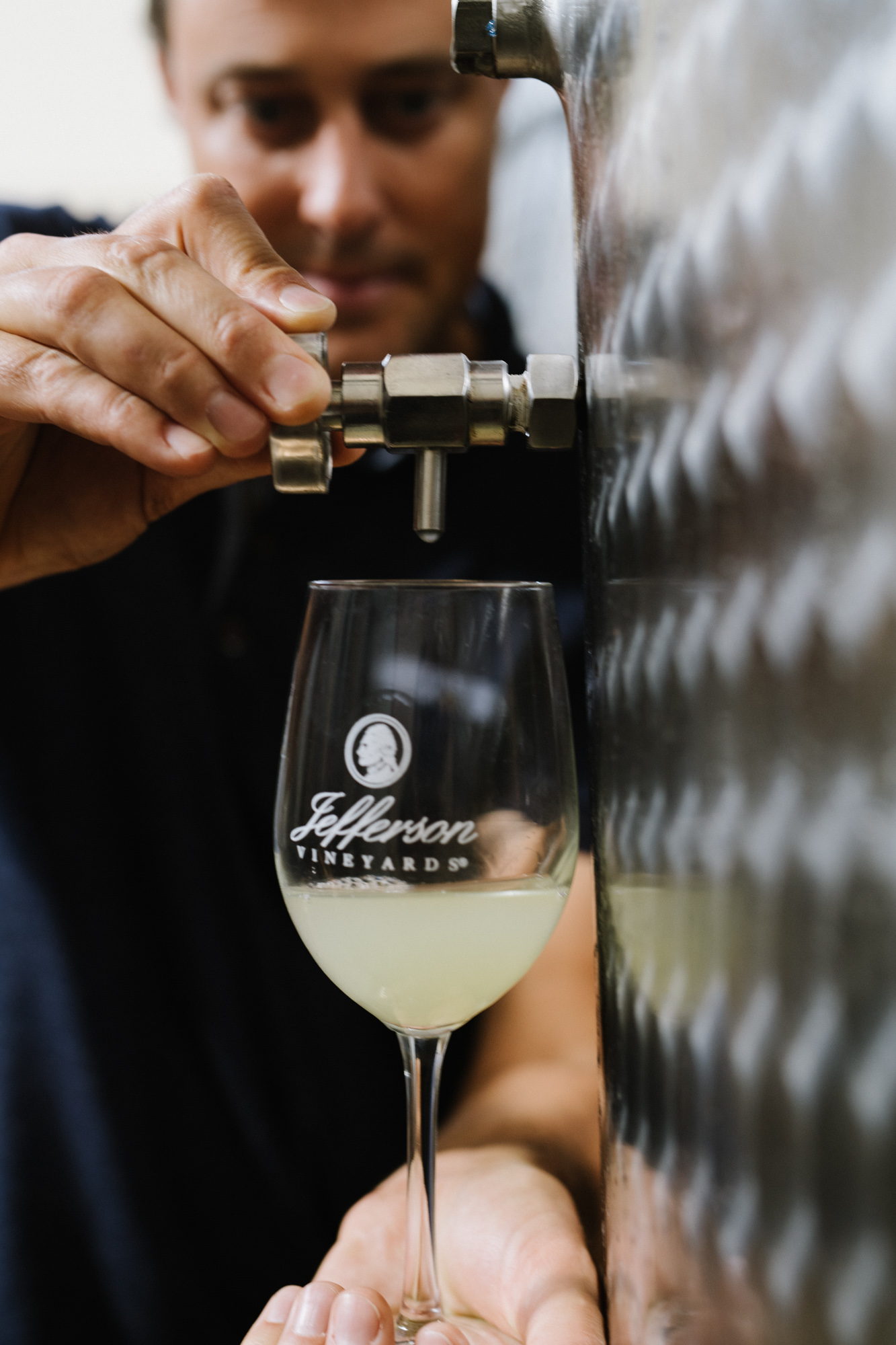 Throughout the winemaking process, we consider the nuances of each harvest and every varietal. Any decision made – be it fermentation technique or aging vessel – is made with consideration to the wine's aromas, flavors, and notes. To taste wines made of the same varietal, grown on the same land, made unique by differing techniques is to directly taste the differences of a craft. This August, find every wine we mentioned above available for purchase in our Featured Wine Shop, paired with its fraternal twin. We encourage you to experiment, to try something novel to you – be it skin-fermented or stainless steel aged. Enjoy the transformed aromas, flavors, and finish between the two, and the varietal you thought you knew may transfigure into something new.
Comments
Commenting has been turned off.