January 28, 2021 | 40th Anniversary, In the Vineyard | Anabelle Nuelle
In the Vineyard: Rough Pruning
Throughout the year, our team works tirelessly to maintain and manage the vineyards in an effort to produce the best possible fruit. With each season, the focus of this care changes.
Were you to take a close look at our vines, you would see the trunk of each vine splits into two horizontal arms that grow along the trellis. Each of these arms is called a 'cordon' and on these cordons are 'spurs', small stubs containing 1-3 buds, that grow upwards and will eventually bear fruit. Since the beginning of December, our team has been rough pruning in the vineyard. Rough pruning is the process of trimming back the shoots of spur-pruned vines to about 12 to 15 inches above the cordon. This serves to expedite the final pruning process, by detangling and 'tidying' the vines our team can delay the final pruning and bud break, better protecting the vines from winter damage and spring frost.
Next week, we being the final pruning process!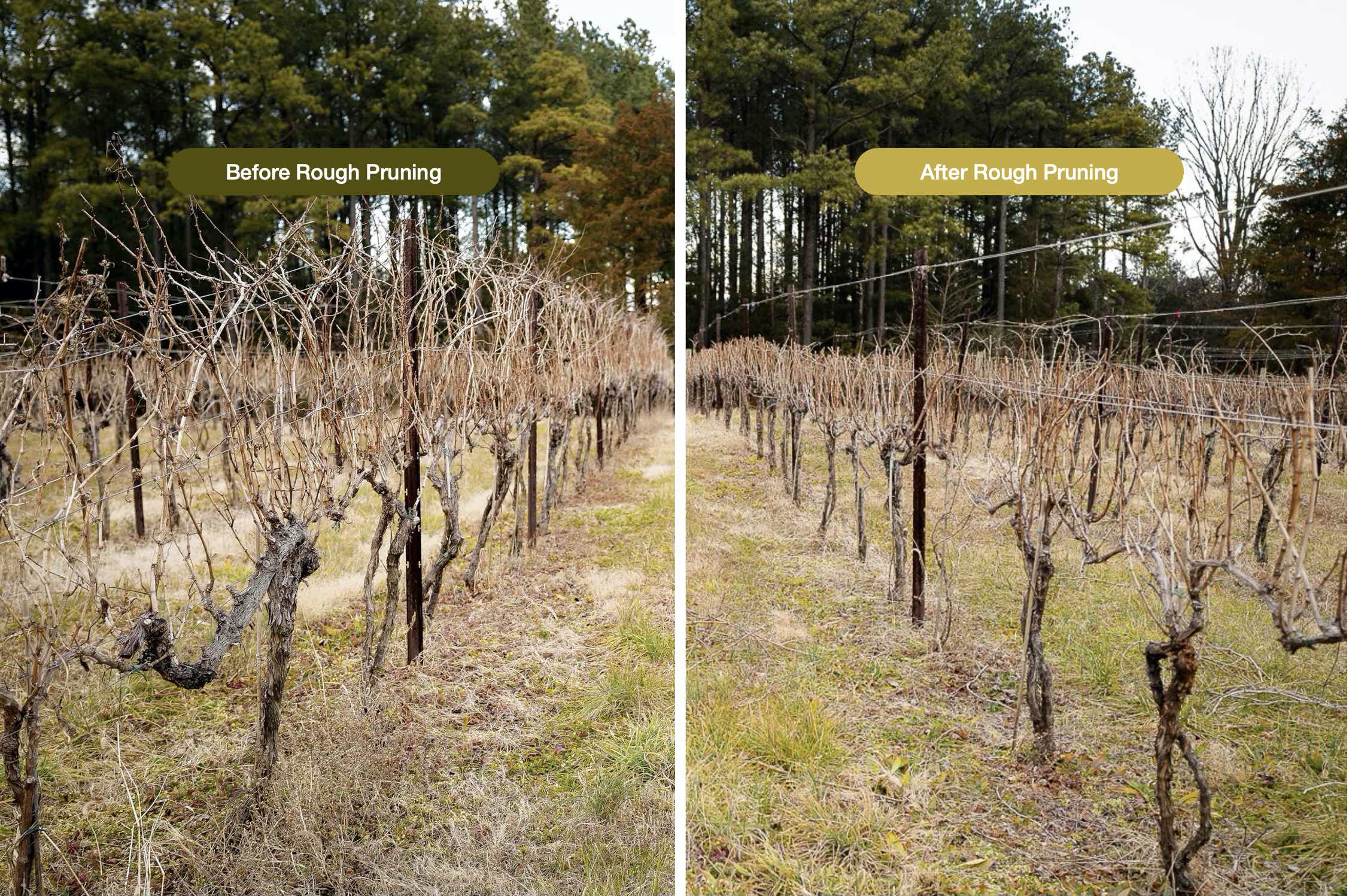 Comments
Commenting has been turned off.