March 25, 2021 | 40th Anniversary, Our People | Anabelle Nuelle
David Woodside, Our Assistant Winemaker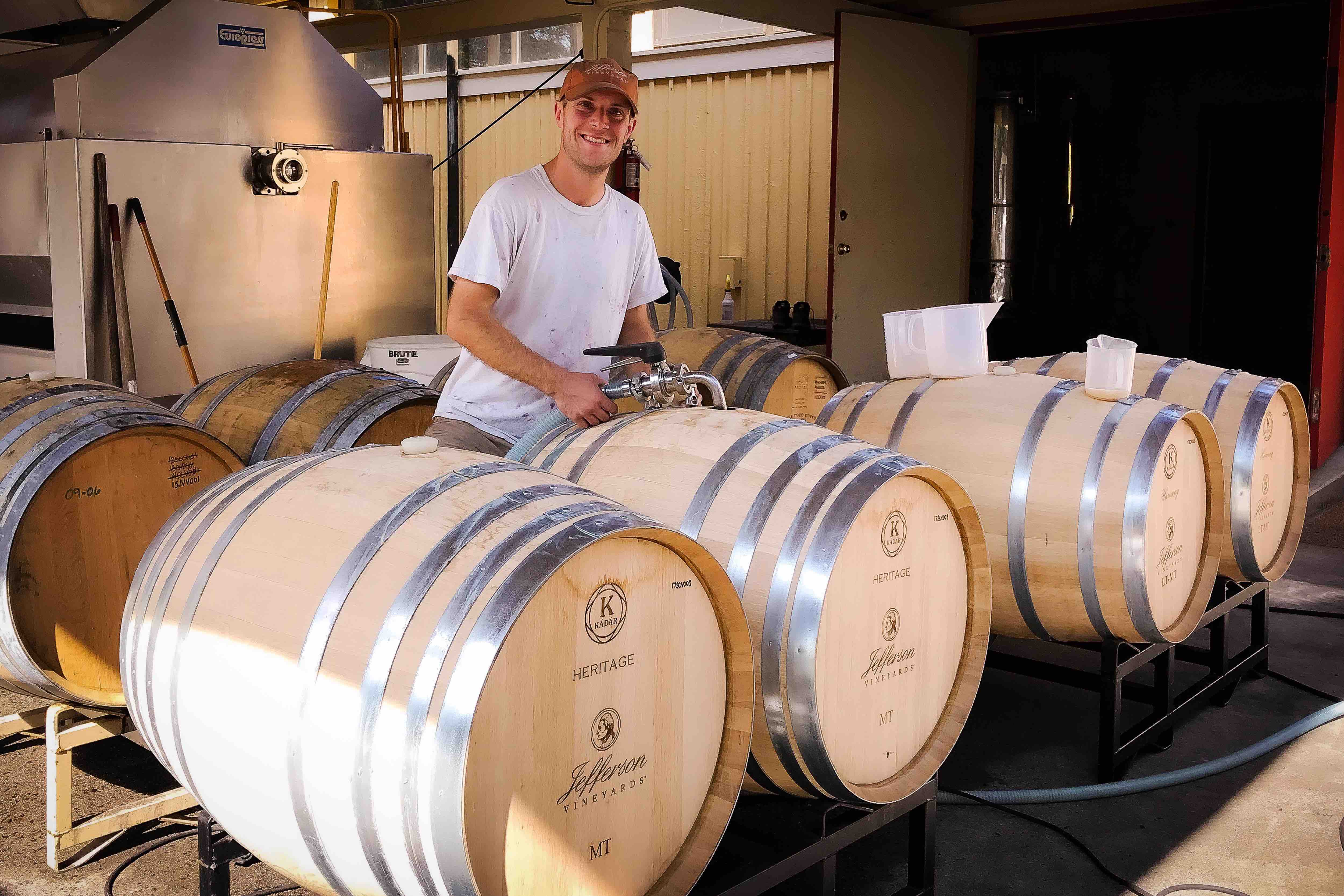 "Viognier is not only one of my favorite wines to drink, but it is one of the best varietals to work with. I love the versatility of Viognier. It can stand alone as a steel fermented or steel aged wine with all of its fruit characteristics, or as a light barrel-fermented wine for added complexity. One of my favorite wines we do is our skin-contact Viognier where we ferment the whole barrels on their skins before pressing. This allows for all the phenols to be extracted and creates a truly unique experience in the glass. Our 2019 Skin Fermented Viognier is delicious. I love enjoying this golden varietal out in the field after a long day of work with our "golden" vineyard assistant, Malcolm!"
- David Woodside, Our Assistant Winemaker
To celebrate our 40th Anniversary and enjoy our Featured Wines, click here.
Comments
Commenting has been turned off.