May 19, 2021 | 40th Anniversary, Our People | Attila Woodward
Taste of Place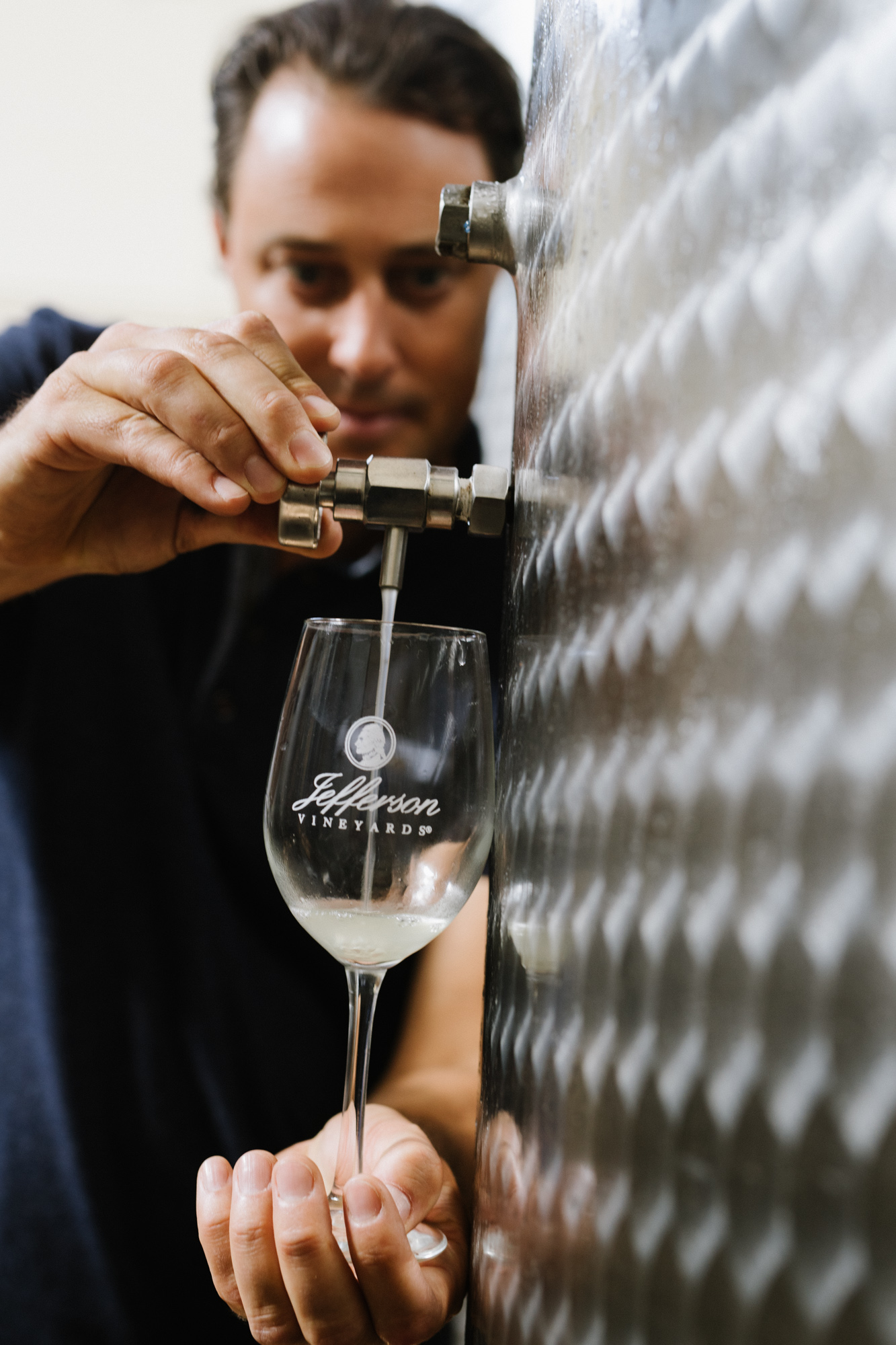 "If you've traveled or lived away from home, you have no doubt discovered the importance of "taste of place". In most cases, climate and culture dictate the ingredients that will be on your plate, or inside your glass. The textures, flavors, and colors of foods in each location are unique because each place is different. Flavors formed by a particular environment and culture. I learned that most acutely while living 14 years in Vietnam. Vietnamese food is beloved by many because of the sheer variety of ingredients and flavors. Culture furthered this delicious cuisine, a blend of Cambodian, French, Chinese, and Vietnamese all mixed into one delightful outcome. The concept of 'taste of place' is equally applicable to wine, but we call it a fancy name - "terroir". Virginia's terroir, and especially our very own terroir, influences the wines we produce. For example, I love how rich and complex our Viognier wines turn out - a true expression of the rich vibrant clay soils and the power of this land. Petit Verdot, with its tannic structure, is equally impressive. I have yet to taste a Viognier or Petit Verdot comparable to what we find here in Virginia. To me, this uniqueness in taste of place is something to be treasured. As we look back at our 40-year wine exploration at Jefferson Vineyards, we hope you will enjoy our 40 year anniversary bundle - an expression of the varietals (Viognier, Petit Verdot and Cabernet Franc) that reflect some of the best of our land. Salud! "
- Attila Woodward, Our Managing Partner
Comments
Commenting has been turned off.