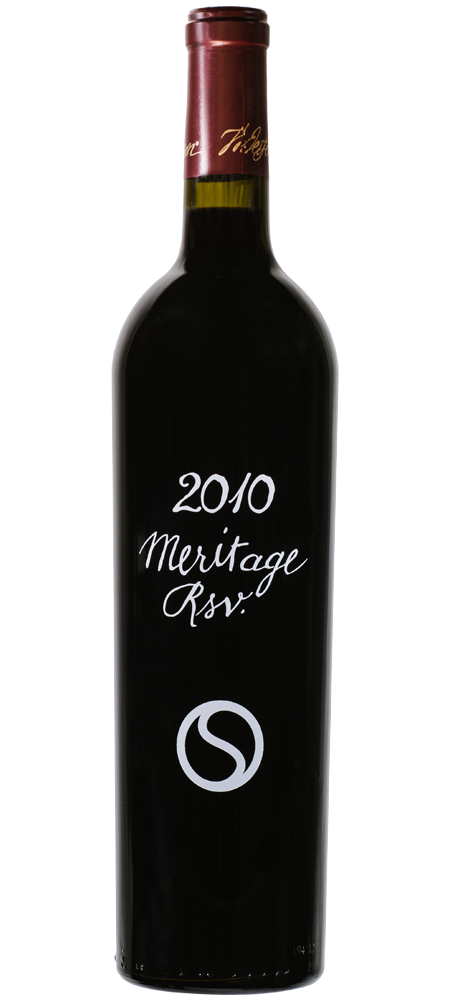 Meritage Reserve 2010
Nearly 5 years of barrel aging give this wine an intense oak profile. Wonderfully rich, with concentrated flavors and dense spice on the finish.
Wine Profile
Tasting Notes
NOSE: dense oak profile, cigarbox, vanilla PALATE: wonderfully rich and luxurious, vanilla, oak, concentrated fruit. FINISH: cinnamon/clove, vanilla, dill with hints of salinity. AGING: drink now or hold another 10 years
Vineyard Notes
The 2010 Vintage was very hot and very dry. Night time temperatures stayed in the 70's and upper 60's until late July. This kept the vines from respiration, continuing the process of photosynthesis through the night. This greatly accelerated sugar production but not necessarily flavor development. It was the first time any winemaker or vineyard manager prayed for rain in August or September hoping to slow down the climbing ph and sugar levels so the tannin and flavonoid development could catch up. The last week of July we got our wish and had a few nice cool, cloudy and rainy days. The season progressed as it had before, being warmer and drier than normal, yet we had no issue with ripening any variety. Across the board we are very excited about the 2010 wines.
Winemaker Notes
This wine remained in barrels an additional 27 months after the initial bottling of our Meritage 2010. This allowed for further integration and concentration of flavors.
Other Notes
Varietals: 45% Merlot, 29% Cabernet Franc, 13% Cabernet Sauvignon, 13% Petit Verdot.