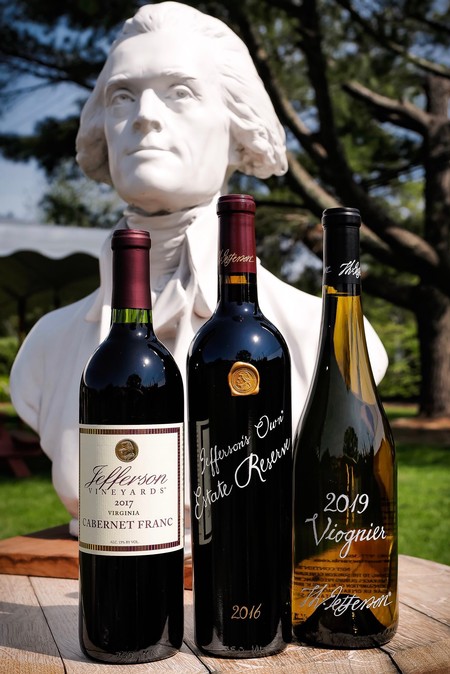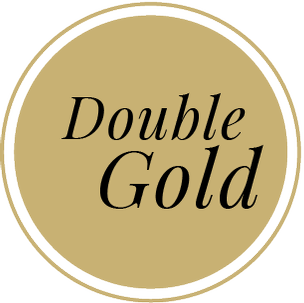 40 Year Anniversary Bundle
Forty years ago, we drew inspiration from the viticultural efforts of Thomas Jefferson and Philip Mazzei to create a legacy establishing and advancing the reputation of Virginian wine. We have faced trials and tribulations, but none have been so great as to deter us from pursuing Thomas Jefferson's viticultural dream on the land it was first attempted. In every glass we have tasted and every bottle we have shared, we continue in our founding legacy and find endless reason to continue forward.
This special 40th Anniversary Collection was created to showcase the wines that have defined us over the past four decades: Viognier, Petit Verdot, and Cabernet Franc. Each a different vintage and each a unique varietal, this limited collection offers an experience that spans both time and terroir to bring you the best of our fruit and craftsmanship. The featured varietals have distinguished Virginia as a growing region and in turn, shaped our legacy. This exclusive collection is available only in limited quantities.
As you enjoy this collection, we hope you will join us as we raise a glass to our tremendous anniversary and toast the bright future ahead.
Jefferson's Own Estate Reserve 2016: An oak-driven wine crafted solely from our best Petit Verdot fruit. This wine opens with a powerful spice, fig, and vanilla bouquet. Balanced acidity showcases graphite and plum on the palate, before finishing with heavy tannins and cedar notes. Aged 20 months in new French oak. We recommend you decant this wine at least 2 hours prior to enjoying it to allow the wine to open. This wine pairs beautifully with mushroom dishes or gamy meats like venison or ribeye steak. Awarded GOLD at the 2021 VA Governor's Cup, and 89 Points from Wine Enthusiast in 2019. Varietal: 100% Petit Verdot. Price: $52.95
Viognier 2019: Our most awarded white wine varietal. We take special pride in the quality of our Viognier, Virginia's state grape. This vintage has an intricate floral bouquet with peach and apricot, a vibrant, balanced palate, and a round, lingering acidity in the finish. Aged 10 months in oak. Pairs well with a range of white fish dishes as well as with Vietnamese and Thai cuisine. Awarded DOUBLE GOLD (94 Points) at the 2020 San Francisco International Wine Competition, 93 Points by Vinepair - The Twenty Eight Best White Wines for 2021, GOLD in the 2021 Virginia Governor's Cup, and GOLD by Savor Virginia Magazine 2021 - Reader's Choice Awards. Price: $31.95
Cabernet Franc 2017: A highly-awarded wine from the exceptional 2017 vintage. Our Cabernet Franc is a medium-bodied wine that begins with aromas of dark cherry and cedar. Luscious dark fruits and balanced acidity meet on the palate before medium tannins with blackberry, vanilla, and a light pepper in the finish. Nine months on oak. Pairs wonderfully with roast chicken, roast pork, and soft cheeses. Awarded 91 POINTS by Vinepair - The Best 50 Wines of 2020, 90 POINTS by Wine Enthusiast 2019, and SILVER in the San Francisco Wine Chronicle Competition 2020. Price $44.95
*Bundle price includes 5% discount. Does not combine with 6 and 12 bottle discounts. Wine Club member discounts (20% & 25%) still apply. Limited availability, while supplies last.
Stay In Touch
Subscribe and get access to select exclusive wines and promotions.