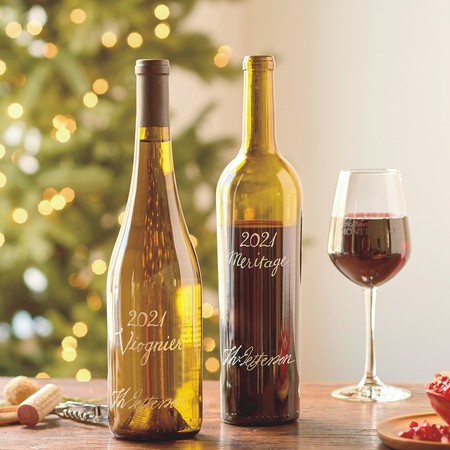 Holiday Wine Bundle
We are deeply honored to be part of the Thomas Jefferson Foundation. For the holiday catalog, we have curated two of our best wines for your enjoyment. Our gift-wrapped selection includes a bottle of each of the 2021 Viognier and 2021 Meritage.
MERITAGE 2021: Elegant floral notes, star anise, and preserved cherry on the nose, with flavors of black cherry, cranberry, and spice. Lengthy tannins on the finish with flavors or dark chocolate.
VIOGNIER 2021: A bouquet of honeysuckle, white peach, and lime zest gives way to vibrant peach and melon flavors, rounded out with citrus notes and a lengthy finish.
*Club members receive their 20% and 25% discounts.
Stay In Touch
Subscribe and get access to select exclusive wines and promotions.