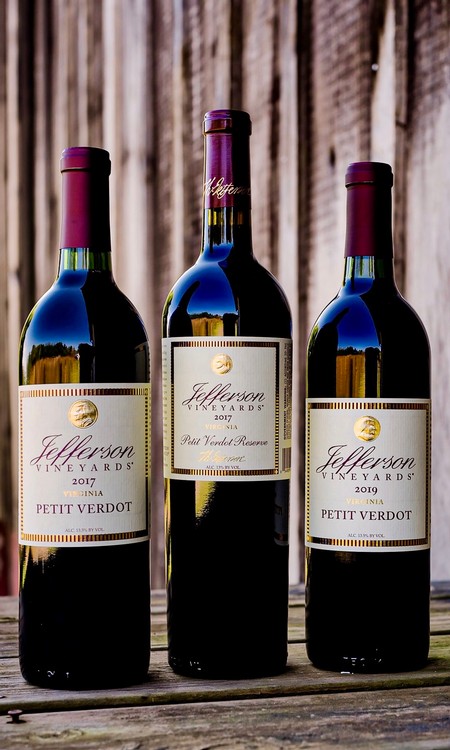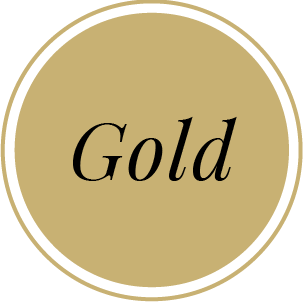 Petit Verdot Bundle
Queen of hearts? Queen of reds? Answer, both.

Petit Verdot, dare we say the Queen of Reds? This Bordeaux varietal is bold and certainly doesn't follow the rules. She's a rebel in the most beautiful way. I imagine her quoting Mark Twain, "life is short, break the rules". And just like any respectable queen, Petit Verdot is the shining star of our red program. Her name means "small green" due to the slow ripening process. As well, Petit Verdot is quite age worthy. Our celebration for Virginia Wine Month, October. Diva status, 100%.

Jefferson Vineyards has been showcasing Petit Verdot since 2001. Traditionally a blending grape, Petit Verdot has made a name of her own. This varietal is packed with dark fruit and alluring aromas. The bold, tannic, and full bodied structure make this the perfect autumn wine. The dark thick skins lend to its rich inky color. Our winemaking team love to play with this grape and have consistently made multiple iterations for each vintage. It is our beloved red grape at Jefferson Vineyards.

To get you in the rebellious spirit, wine wise of course, we have curated 3 exceptional Petit Verdot's from 2 exceptional years (2017 and 2019).
2017 PETIT VERDOT - Elegant dark fruit and caramel lead to a balanced palate of blackberry and coffee flavors. The warm, lingering finish is filled with hints of black cherry, dark chocolate, and assertive tannins. GOLD-San Francisco Chronicle 2020
2017 PETIT VERDOT RESERVE - A vibrant, oak driven Petit Verdot with aromas of vanilla, cedar, and berry. The bright palate displays more berry flavors, along with plum and raisin, finishing with tart cherry notes.
2019 PETIT VERDOT - A bouquet of dried fruit and oak lead to a vibrant palate of red berry and black tea-like flavors. The bright, lingering finish is filled with raspberry notes and warm tannins. 91 POINTS-American Wine Society
* Price includes a 10% discount before tax. Wine Club members receive their additional 20% and 25% discounts. Does not combine with 6 and 12 bottle discounts.
Stay In Touch
Subscribe and get access to select exclusive wines and promotions.