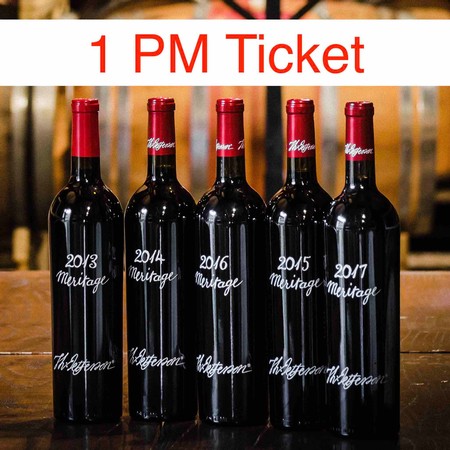 Meritage Vertical Event - 1:00PM
Meritage Vertical 2020
Sunday, April 19 (1:00pm - 2:30pm)
This year's Meritage Vertical event will feature our winemaking team and tasting room ambassadors guiding you through your tasting journey. We are featuring six Meritage wines alongside an hor d'ourve pairing. A souvenir Riedel crystal glass is yours to keep, while on additional glass of Meritage is offered for your enjoyment after the vertical tasting. All Meritage wines will also be available for sale.
Meritage Vintages Served
Meritage 2013
Meritage 2014
Meritage 2015
Meritage 2016
Meritage 2017
Meritage 2018
Cancellation Policy: If you are no longer able to attend the event, please email retailsales@jeffersonvineyards.com by Wednesday, April 1, to receive a full refund. Cancellations will not be refunded after this date.
We look forward to take you on this Meritage journey with us.