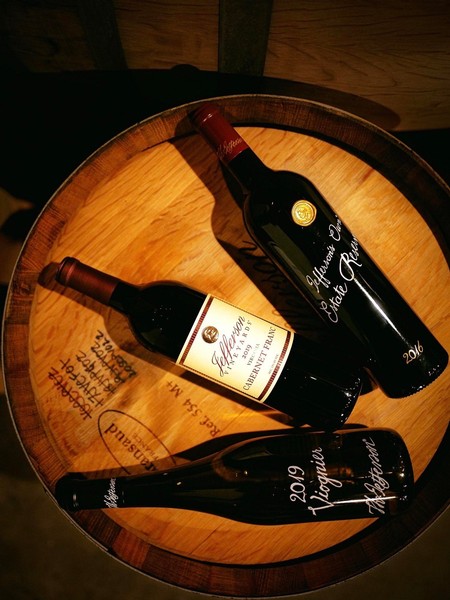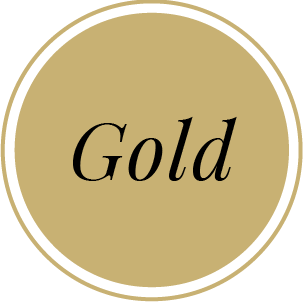 Triple Gold Bundle
We are honored by the Gold medals our Viognier, Cabernet Franc, and Petit Verdot-based Estate Reserve each received in the 2021 Virginia Governor's Cup - our state's most stringent wine competition. Each of these varietals defines Virginia as a growing region and acknowledges the dedication and craftsmanship of our team. To share this tremendous success with you, we have collected our three gold-winning wines in this special bundle, featuring:
Jefferson's Own Estate Reserve 2016: An oak-driven wine crafted solely from our best Petit Verdot fruit. This wine opens with a powerful spice, fig, and vanilla bouquet. Balanced acidity showcases graphite and plum on the palate, before finishing with heavy tannins and cedar notes. Aged 20 months in new French oak. We recommend you decant this wine at least 2 hours prior to enjoying it to allow the wine to open. This wine pairs beautifully with mushroom dishes or gamy meats like venison or ribeye steak. Awarded GOLD at the 2021 VA Governor's Cup, and 89 Points from Wine Enthusiast in 2019. Varietal: 100% Petit Verdot. Price: $50.95
Viognier 2019: Our most awarded white wine varietal. We take special pride in the quality of our Viognier, Virginia's state grape. This vintage has an intricate floral bouquet with peach and apricot, a vibrant, balanced palate, and a round, lingering acidity in the finish. Aged 10 months in oak. Pairs well with a range of white fish dishes as well as with Vietnamese and Thai cuisine. Awarded DOUBLE GOLD, (94 Points), San Francisco International Wine Competition; 93 Points, 2021 Vinepair - The Twenty Eight Best White Wines for 2021; GOLD 2021 Virginia Governor's Cup; and GOLD, 2021 Savor Virginia Magazine - Reader's Choice Awards. Price: $29.95
Cabernet Franc 2019: Another wonderful wine from the excellent 2019 vintage. Our Cabernet Franc has dark cherry, vanilla, and hints of violet on the nose. On the palate, this wine claims piercing cherry, dark fruits, and black pepper before finishing with hints of oak and medium tannins. Its acidity and floral components make it an excellent complement to roast chicken or pork, and soft cheeses. Awarded GOLD in the 2021 Virginia Governor's Cup. Price $28.95
*Bundle price includes 5% discount. Does not combine with 6 and 12 bottle discounts. Wine Club member discounts (20% & 25%) still apply. Available while supplies last.
Stay In Touch
Subscribe and get access to select exclusive wines and promotions.