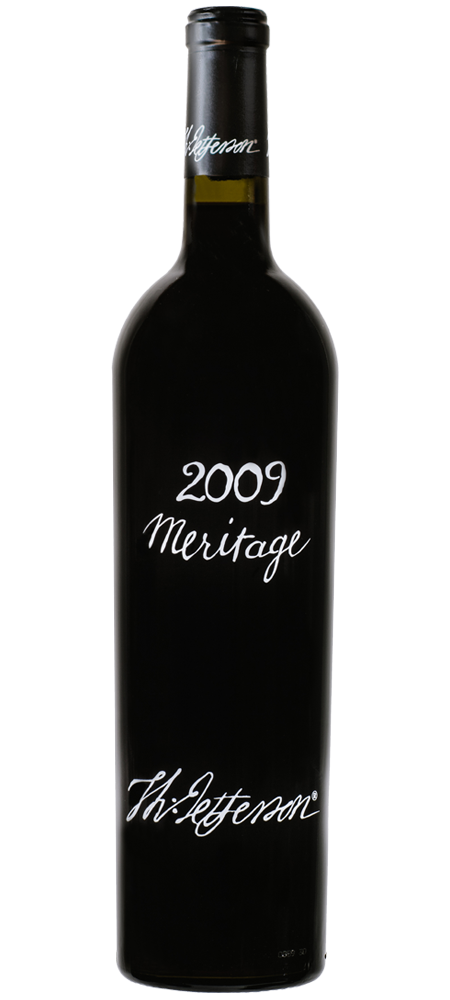 Meritage 2009
Surprising fresh and bright blueberry and plum notes on the nose. The integrated palate is full and complex, finishing with lengthy acidity and soft tannins.
Wine Profile
Tasting Notes
NOSE: surprisingly fresh and bright, blueberry and plum notes. PALATE: full and complex with loads of tannin and concentrated flavors, fig, plum, spice, with hints of red licorice. FINISH: Lengthy acidity with soft tannins, finishing with floral (peony) notes. AGING: drink in 2019, or age another 5-10 years
Vineyard Notes
The 2009 Red Harvest was quite different from the Whites. The Whites were picked prior to any major rains, yet in mid September we were met with cool weather and periods of rain through the end of the Month. October brought dry weather yet the cooler temperatures persisted, slowing the ripening process. The plus side of the cold weather was the protection of anthocyanin keeping dark colors, and the respiration of the vines at night, preserving natural acidity. This allowed the grapes to stand up to any further rain, keeping the skins taught, and eventually we were able to bring in a beautiful crop certain to become another outstanding vintage.
Winemaker Notes
In 2007 we set out to make enough Meritage to allow us to produce a blend in 2008 and 2009 that was aged both in barrel and bottle for the optimum time. The 2009 is the first vintage we've been able to meet that goal having aged it in barrel for more than 2 years to allow full integration of the wood's natural tannin and sugars. This gives the wine beautiful aromatics of violet, and spices while adding a deep dark chocolate like finish. The wine itself marries flavors of blueberry, strawberry and raspberry to provide a truly complex flavor profile so often sought in a Bordeaux style blend.
Food Pairing Notes
This wine pairs beautifully with lean cuts of beef.
Other Notes
Varietals: 40% Cabernet Franc, 22% Petit Verdot, 5% Cabernet Sauvignon, 33% Merlot.
Wine Specs
Harvest Date
October 20 - October 29, 2009
Aging
25 months in French Oak.