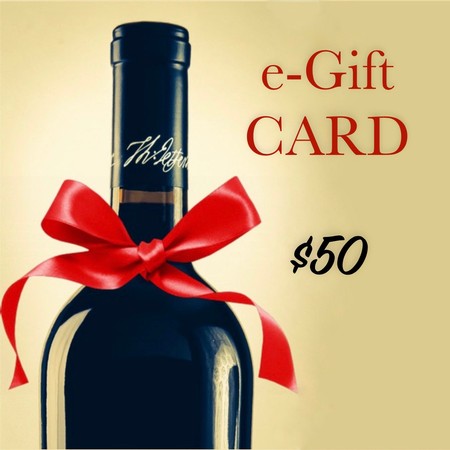 e-Gift Card
Red, White or Rosé? Send the gift of wine without having to choose a bottle and let them decide!

If your friend or family needs a pick-me-up or you want to say thank you, send them the gift of Virginia wine with an e-Gift Card! You will be supporting a small business and putting a smile on someone's face at the same time!

Fill out the shipping information with THEIR information and the billing with YOURS. There is even an option for a gift message! The receiver will get an email with the e-Gift Card and be able to start spending immediately!

e-Gift Cards are for online store use only.
Stay In Touch
Subscribe and get access to select exclusive wines and promotions.