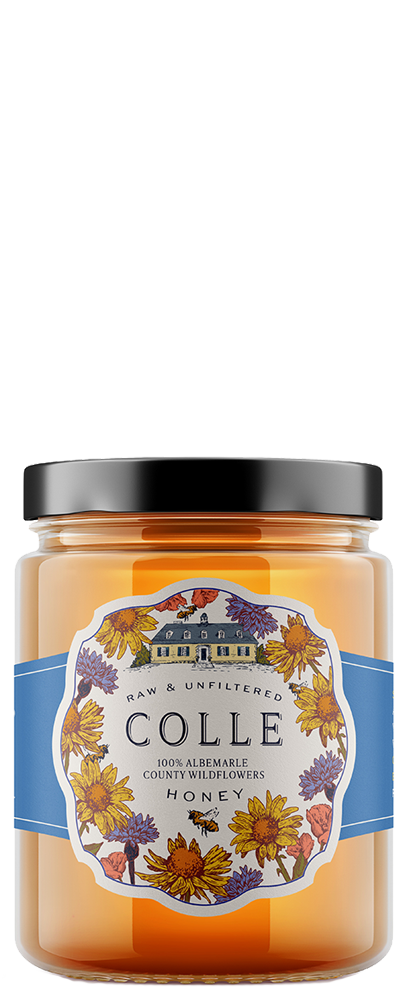 Colle Honey 2021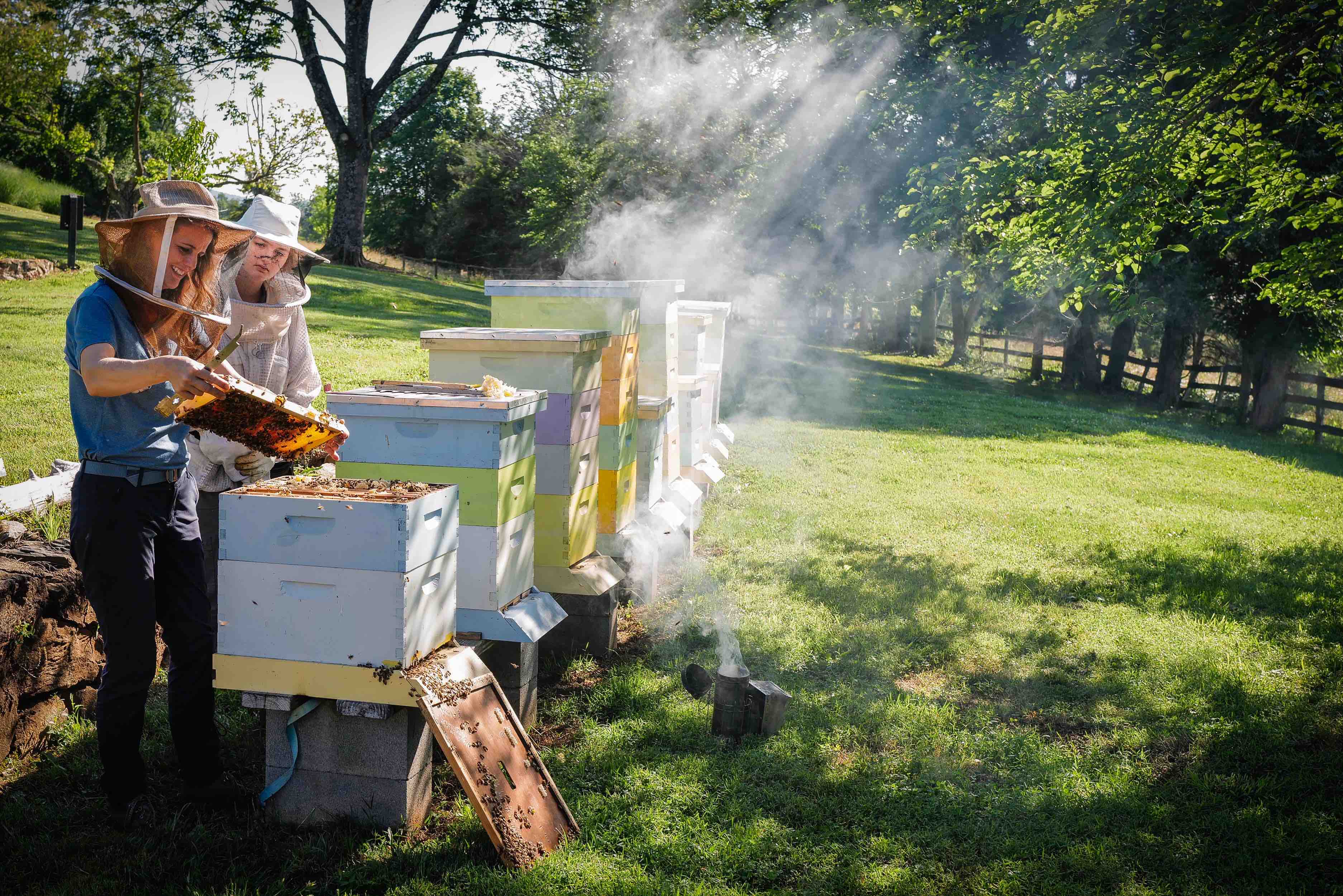 Brooke regularly visits our ten hives to check and care for the approximately four hundred thousand honey bees on our estate. As our beekeeper, Brooke's primary concern is for the wellbeing of these honeybees. We rely on bees and like pollinators to support a significant portion of the world's plant life – our food included. She knows the bees' patterns, the subtle language between a queen and her hive, and can explain in detail all that's happening within the ten, stacked pastel-painted boxes the bees call home. She knows when there will be honey, when there is a threat of pest, and can read the bees well enough to hold a buzzing frame with her hands, unprotected. Attuned to the bees and to each passing season, she can tell you what blooms and blossoms the bees are enjoying each month, be it Apple Blossoms, or the white clovers speckling the fields, or the Tulip Poplars spread across our land.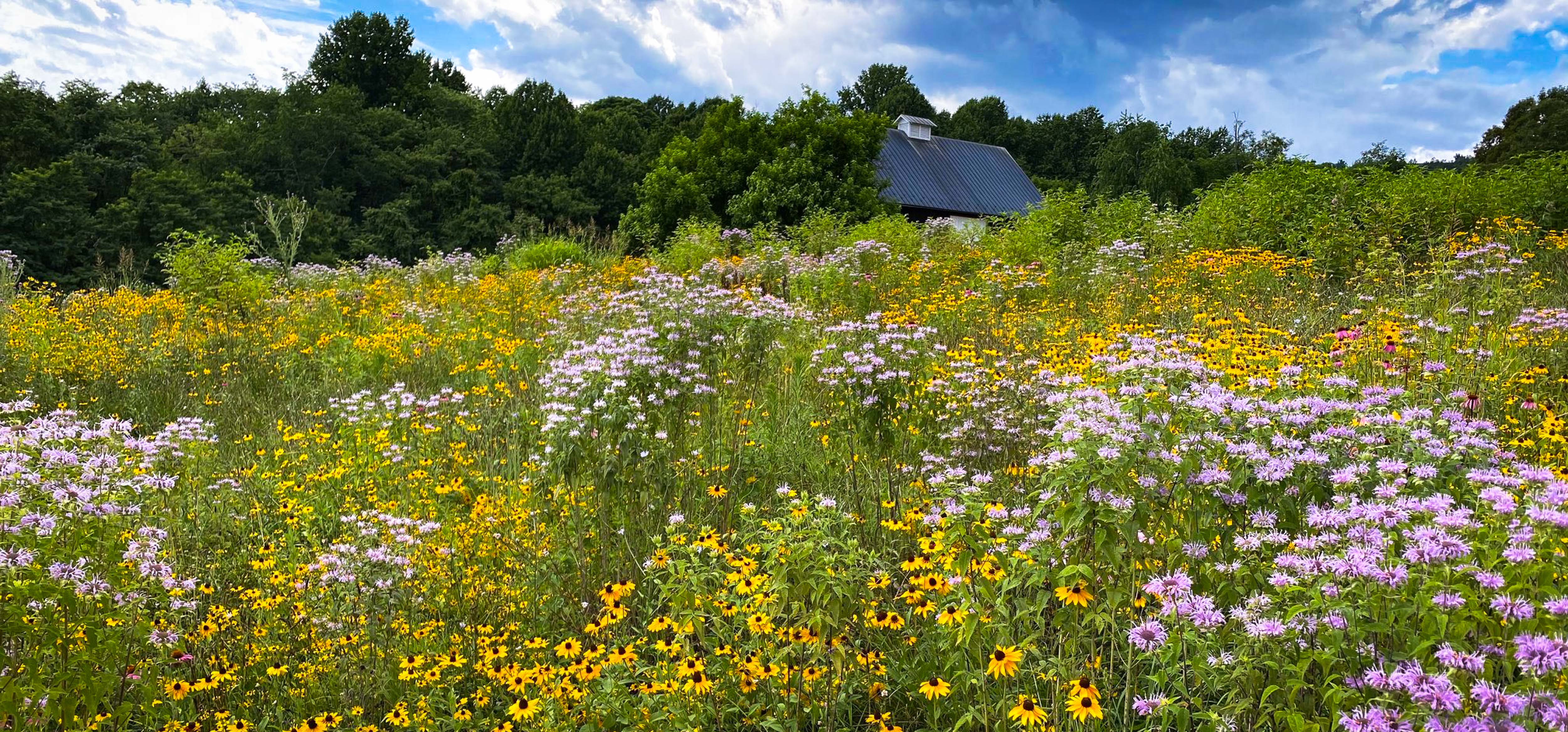 During the harvesting process we use it judiciously and sparingly, too much smoke irritates the bees and can flavor the honey. After such a long wait, we want the honey to taste exactly as the bees make it. "To process, we first cut off the wax that caps the honey cells to release the flow. That is also the wax that makes lip balm and candles and then it is placed in a centrifuge - an extractor. A lot of the flavor resides in pollen cells as well, so we use a micron filter to allow as much of the natural honey flavors to be retained."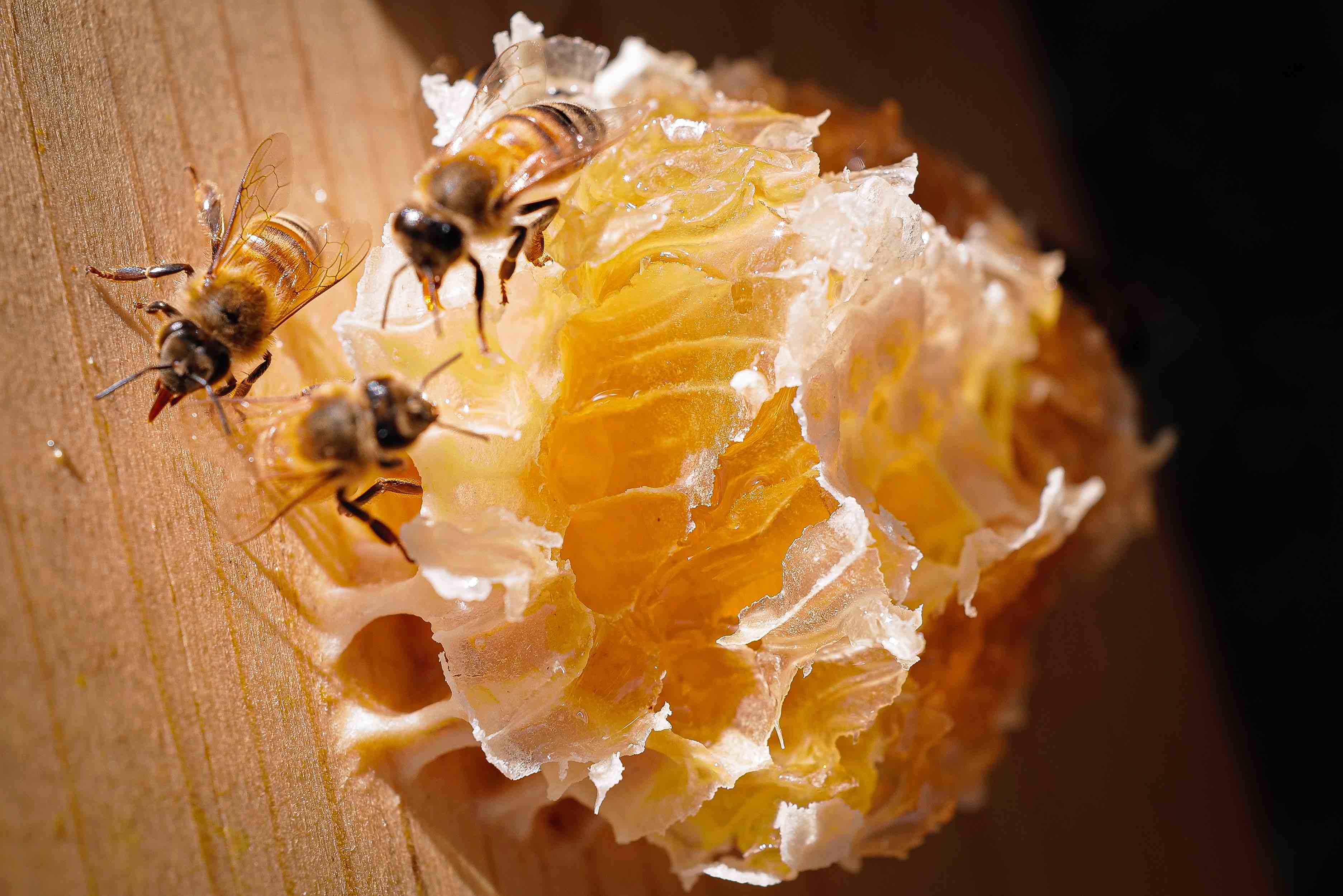 "Busy as a bee is well phrased. They are amazingly productive, and when the environment provides, they will collect as much as they can, far exceeding their needs… The upper boxes above the brood chambers are called "supers", short for superstructure. That means that anything they store there is surplus. We never harvest below the supers. Please also note that I am very conservative with the harvest too - I leave a minimum of 40lbs of honey on each hive to get them through the "dearth "in July and August, when most of the nectar sources have dried up, and the bees need a good supply of stores to get them through till the next nectar flow in the fall… Each colony at Jefferson Vineyards has at least 56lbs of honey to get through to late August, when the asters and goldenrod bloom provide a nice nectar flow that the bees fill up on for the winter."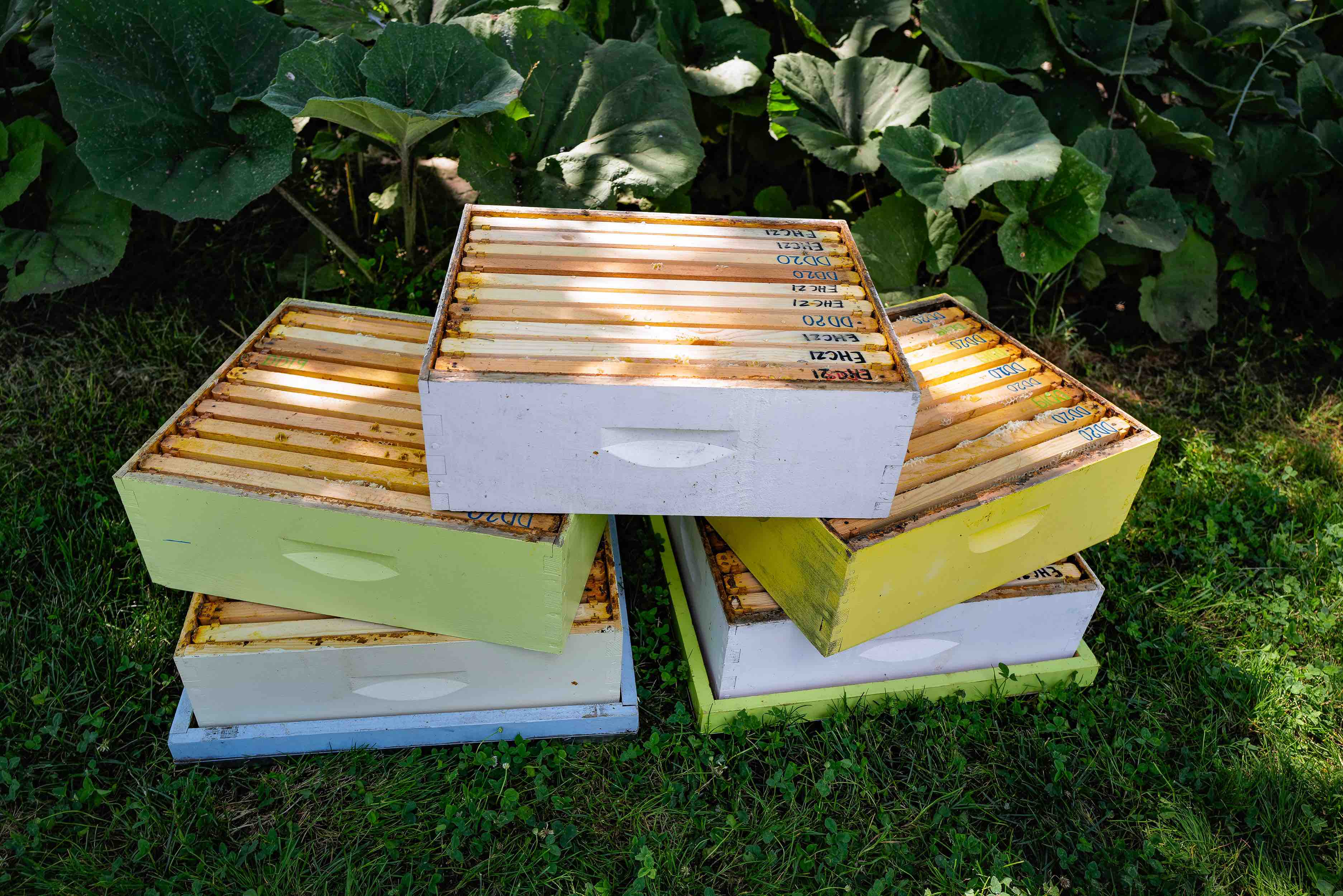 The honey from these hives will be our second 100% estate honey harvest since we established the apiaries in 2019. With Brooke's care and oversight, our bees are happy, healthy, and thriving.s you notice bees this summer, note Brooke's parting reminder: "it is the absence of bees in an environment that is alarming, not their presence. When you see honey bees visiting you on the patio, please endeavor to enjoy them. They are defensive, not aggressive. Leave them be and they will go about their highly productive business."
Our 2021 vintage is now available for purchase at our tasting room. We presently do not ship honey.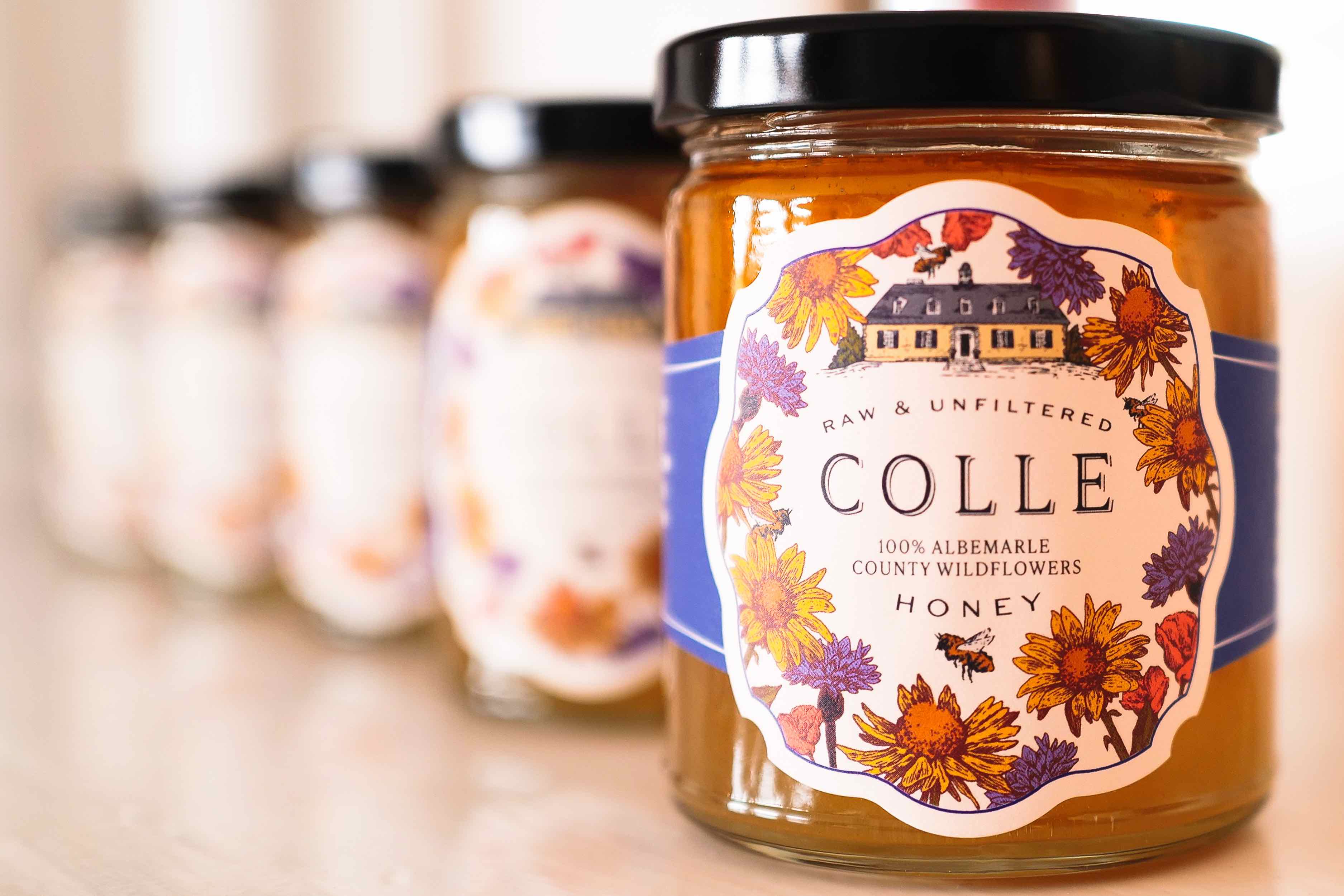 Tasting Notes
Nose of cut grass. Warm and buttery taste with notes of passion fruit and clover. The finish is crisp, with notes of green tea and almonds.
Stay In Touch
Subscribe and get access to select exclusive wines and promotions.